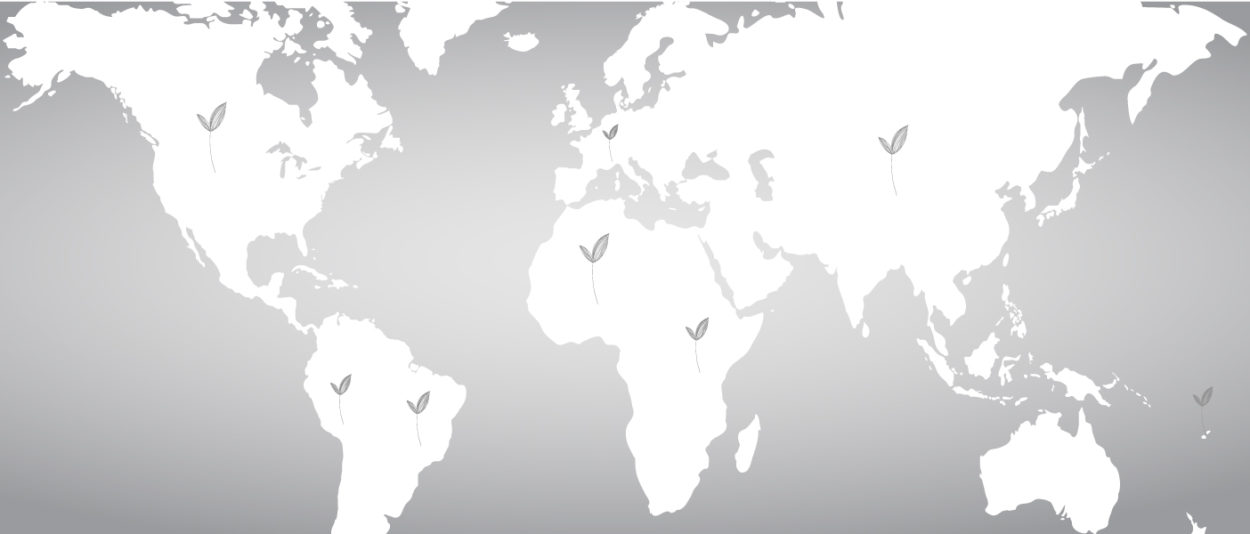 Agriculture and Farmers Federation of Myanmar – AFFM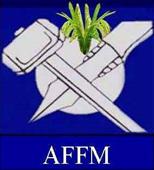 National Organization
Myanmar (burma)
No.384,Corner of Jasmine Lane and Konbaung Street, East Dagon Township, Yangon Region
tichia2@gmail.com
nanjsamine@gmail.com
secretariat.AFFM@gmail.com
yinaunghtwe1989@gmail.com
+959424875730
+959254233548
+959795608569
+959250497983
Foundation and nature of the organization
AFFM was established in October 2011 under the umbrella of the Confederation of Trade Unions of Myanmar (CTUM). It is founded on the principles of "freedom of association ad participation by choice", "collective action" and "non-discrimination against race, gender or social origin". AFFM's members are women and men small farmers (owning less than 10 acres of land), agricultural workers, small fishers and livestock breeders. At least 33% of members participating in AFFM-led activities are women.
AFFM supports rural and urban development, with a primary focus on agriculture production and livelihoods of small-scale farmers. In particular, AFFM represents the needs and rights of its members through: (a) strengthening and expanding the AFFM network; (b) engaging in lobbying and policy processes; and (c) facilitating services for farmers that support increased 'green' agriculture production and the realization of farmers' and farm workers' rights.
Labour Organization Law 2011
Organizational membership
Villages/local level farmers unions
Individual farmer membership
Smallholders, fisher and agriculture workers
The AFFM Network comprises village-level associations, township unions and regional / state-level unions and Federation level. A membership fee system provides a certain level of autonomy to village level associations. To be registered as a national federation, it requires at least 3 regional/state level farmer unions. To be recognized as regional/state federation, there has to be at least 3 to 4 township farmer unions. A township union has to have at least 3 village/community level unions.
An AFFM Congress is made up of representatives from across the membership. The Congress meets three-yearly to report and reflect on its activities, to distil lessons, to set priorities going forward and to represent the views and concerns of the membership. The Congress also elects a 15-person Central Committee from among the Congress. The Congress President, Vice-President, General Secretary and Treasurer make up an Executive Committee and 30 % women participation.
The Central Committee meets quarterly (travel permitting). The Executive Committee meets at least monthly. The two Committees, drawing on the inputs provided by the annual Congress, provide overall policy and strategic direction. They also set annual plan priorities, and provide oversight for resource allocation. The Executive Committee also provides overall governance and oversight to the work of the Secretariat and day-today operational and financial management.
Sectors of intervention and activities
2. Policy engagement, lobbying and advocacy
3. Provision of economic services
4. Communication and knowledge management
5. Other: Legal services on land issue
Policy engagement. Policy Recommendations on Farmland Law. The government of Myanmar announced the drafting of the country's Farmland Law on 15 June 2017. This plan offered opportunities for civil society organizations, activists, community members, and farmers' organizations to raise their voice and contribute to a more equitable and inclusive policy environment. The Government invited stakeholders, especially farmers, to provide feedback on the existing Vacant, Fallow and Virgin (VFV) land and to submit recommendations for revision. AFFM leaders took advantage of this opportunity to work together while also recognizing that the Law doesn't properly protect the rights of farmers and agriculture workers.
AFFM conducted 3 days of workshop on the Farmland Law. It was supported by Medium Term Cooperation Programme with Farmer Organizations in Asia and the Pacific Phase II (MTCP2). There were 68 participants from 35 Townships, and 11 Regions and States. The topics discussed were international land disputes, the Farmland Law and administration mechanisms, land rights, land policy in Myanmar, Myanmar's country cases for land dispute settlement mechanisms and land rights for indigenous people and women.
After the 3 day workshop, a policy paper containing 10 recommendations was produced on Chapter 18 articles, with special consideration to include smallholder farmers, indigenous persons and gender perspectives. AFFM leaders and staff requested the parliament members for an unofficial meeting with them. During this meeting AFFM submitted their recommendation policy paper and explained the articles that they wanted to amend. The members of the parliament were very pleased to have received the policy paper. AFFM also printed the policy paper in booklet form for distribution to its members. Support from MTCP2 was key in the delivering, as well as covering expenditures for the workshops, in addition to the submission of the policy paper to the Myanmar parliament.

Land cases won. From 2014 to 2017, AFFM was able to win 51 land cases which include applying for VFV and Community Forestry (CF) involving 1,377 acres of land, benefiting 150 farmers.

Migration cases. AFFM started its work in migration in 2017 as a response to an increasing need of members whose children opt to work abroad and some fell victim to illegal recruitment, inhuman working conditions abroad or maltreatment. AFFM participated in the Migration Committee under CTUM to address these cases.

Provision of economic services. Success story. U Zaw Myo Naing a farmer and member of AFFM is a coffee beans farmer from Hpayargyikone village Shan State. He owns six acres of land used for cultivating organic Arabica coffee beans. For the past 10 years, he did not have the knowledge or skills on adding value to his coffee produce. After joining AFFM, he received trainings to further develop his knowledge and skills on coffee farming. In 2017, U Zaw Myo Naing was nominated by AFFM to attend a coffee Forum held in Philippines where he learned techniques on coffee production and noted how other countries processed and packed their coffee products. After returning to Myanmar, he immediately went to work, applying what he learned. He started to add value to his coffee produce by roasting his coffee beans at the right temperature, and grinding the roasted beans, and improved the packaging of his products. He made 50 boxes out of 50 kilograms of roasted coffee beans. After three months he was able to produce 2,000 packs out of 100 kilograms of coffee beans.
Avocados, Bananas, Cabbages, Cassava, Fish, crustaceans and molluscs, Maize, Mushrooms, Oil of sesame seed, Oranges, Pepper, Potatoes, Rice, paddy rice, Watermelons and/or cantaloupes melons
Partners: Central Co-operative Society (CCS); CTUM; Myanmar Agriculture Network (MAN); Myanmar Environmental Rehabilitation Conservation Network (MERN); Myanmar Development for Human Resources in Rural Area (MyanDHRRA); the Network for Environment and Economic Development (NEED Myanmar).

Institutions: Ministry of Agricultural, Livestock and Irrigation (MOALI), Ministry of Labour, Immigration and Population (MOLIP), Ministry of Environmental and Forestry (MOECAF).

Other: Asia Farmers' Association for sustainable rural development (AFA) / MTCP2; Asiadhrra; International Labour Organization (ILO); International Trade Union Confederation (ITUC); Central for social and cultural Exchange in Asia (NPO), WE EFFECT (Swedish Cooperative Center).

- MTCP2 and ASEAN Farmers Organization Support Program (AFOSP) 2015-2020 - AFFM role was National Level Implementation Partner.
Project Area - Yangon, Magway, Sagaing, Bago, Ayerwaddy, Shan, Kachin, Kayin, Rakhine, Chin, Mon.
https://asianfarmers.org/farmer-organizations-supported-by-afosp-mtcp2-attend-klmpe-2016
- Strengthening Farmer Organizations for Sustainable Agriculture and Equal Rights, We Effect, 2019.
Project Area - Khayan township, Tikegyi Township, Yangon Region/ Daik-U Township, Bago Region
https://weeffect.org/contact-us/asia/southeast-asia/
Download PDF