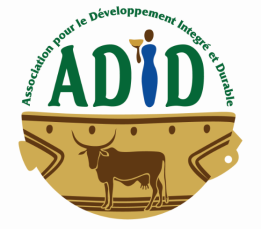 Association pour le développement intégré et durable (ADID)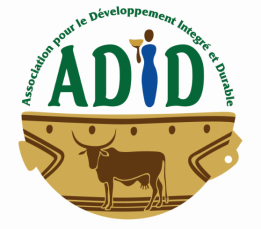 Subnational Organization
Senegal
Louga, Matam, Saint-Louis
Region Louga departement de Linguére commune Dahra
adidzsp13@gmail.com
adidzsp13@hotmail.fr
toogaanbaa@gmail.com
ablayeguisse1@gmail.com
+221 77 446 91 36
+221 77 506 10 94
+221 77 108 35 09
+221 77 578 14 31
Foundation and nature of the organization
L'Association pour le développement intégré et durable est née le 04 août 1990 de la volonté des natifs de la zone de prendre plus de responsabilité dans l'émancipation et le développement de la zone sylvopastorale.
Elle est reconnue des autorités administratives par un récépissé de déclaration d'association N°8522 /M. INT.-DAGAT /DEL / AS du 09 Novembre 1995.
Organizational membership
Individual farmer membership
ADID intervient dans les régions de Louga, Saint-Louis et Matam dans les secteurs suivants:
- Département de Linguère (région de Louga): élevage avec la transformation des produits d'origine animale, communication, environnement , santé animale, santé humaine et alphabétisation
- Département de Ranérou (région de Matam): alphabétisation et sécurisation des couloirs de transhumance
- Département Dagana (région de Saint-Louis): alphabétisation et culture fourragère

Les organes d'ADID sont: l'Assemblée Générale, le Comité Directeur, la Commission de Contrôle, et le Bureau Exécutif. Du point de vue technique ADID est organisée par commissions (élevage, environnement, santé humaine, féminine, culture et sport, communication). En outre, l'Association compte avec une unité de transformation de lait, un magasin d'aliments de bétail, un noyau de formateurs, des dépôts de produits vétérinaires, une troupe de théâtre et une radio communautaire (Radio FERLO FM 94.0).
Objectif: participer au développement social, économique et culturel de la zone sylvopastorale
Mission: renforcer les capacités des populations pastorales pour leur permettre de prendre en charge leur développement économique, social et culturel

Sectors of intervention and activities
1. Capacity-building and institutional support to members
2. Policy engagement, lobbying and advocacy
3. Provision of economic services
4. Communication and knowledge management
Renforcement de capacités et appui institutionnel: formation en alphabétisation, dynamiques communautaires, transformation de produits d'origine animale et végétale, marketing, gestion administrative et financière.

Élaboration des politiques, lobbying et sensibilisation: mise en place de deux radios communautaires, création d'une troupe théâtrale et organisation de plusieurs ateliers de réflexion sur la gouvernance foncière des zones agro-écologiques du Sénégal.

Prestation de services économiques: (i) construction de magasins de stockage d'aliments de bétail et parcs à vaccination, fourniture d'aliments de bétail et mise en place d'une laiterie et d'un centre de collecte du lait; (ii) mise en place de 5 dépôts de produits vétérinaires.

Communication et gestion des connaissances: (i) mise en place de deux radios communautaires et création d'une troupe théâtrale; (ii) mise place d'un centre d'alerte et d'information; (iii) formation de 20 animateurs communautaires; (iv) formation de 50 auxiliaires d'élevage.
Cattle, Chickens, Goats, Sheep
Administration territoriale, collectivités locales, Service départemental de l'hydraulique, Inspection de l'élevage de Linguère, cabinets vétérinaires privés, Projet PAPA/Agricultural Cooperative Development International/Volunteers in Overseas Cooperative Assistance (ACDI/VOCA) Action contre la Faim (ACF), AFL, Agronomes et Vétérinaires sans frontières (AVSF), Comunità, Impegno, Servizio, Volontariato (CISV), Organisation des Nations Unies pour l'alimentation et l'agriculture (FAO), Fédération nationale des acteurs de la filière lait local au Sénégal (FENAFILS), Fondazioni 4 Africa, PAOA, Projet d'Alphabétisation Priorité Femme (PAPF) / Banque Mondiale, Projet d'appui à la transformation et la valorisation du lait local au Sénégal (PROLAIT), Réseau Billital Maroobe (RBM), SOS Faim.
Conseil National de Concertation et de Coopération des Ruraux (CNCR), FENAFILS, Fédération des organisations non gouvernementales du Sénégal (FONGS), RBM.
- Projet d'appui à la résilience au Sahel à travers la mobilité du bétail 2015-2019 (Building Resilience and Adaptation to Climate Extremes and Disasters – BRACED)
- Mise place d'unités pastorales pour une gestion concertée et durable des ressources locales - 2017 jusqu'à nos jours (AVSF)
- Appui en matériel de collecte, de conservation, de transformation du lait - 2018 jusqu'à nos jours (SOS Faim)
- Renforcement de capacité en gestion et en approvisionnement du lait 2020 -2023 (Comité Français pour la Solidarité Internationale)
Download PDF