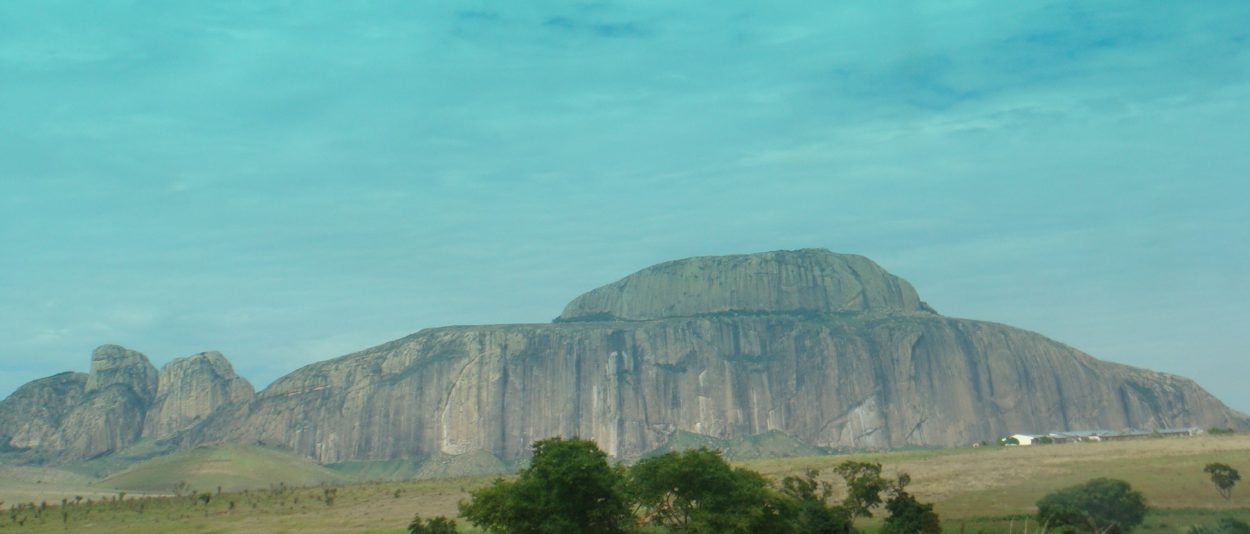 Coalition Paysanne de Madagascar «CPM»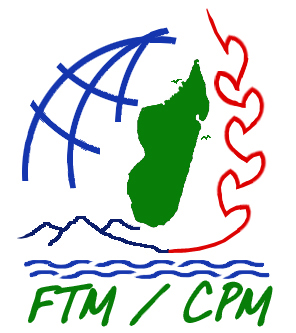 National Organization
Madagascar
22 Régions
Lot VB 71 GA Ambatoroka
cpm@moov.mg
+261202226615
+261341144284
+261340501562
+261345486807
Foundation and nature of the organization
La CPM est une plateforme regroupant les organisations paysannes. Son rôle fédérateur
renforce la cohésion et l'union des organisations paysannes de base en vue d'apporter une contribution au développement du monde rural. La Coalition Paysanne de Madagascar est une plateforme des OP créée en 2001 et a obtenu son récépissé N°16/02- MI/SPAT/ANT/ASS le 14 janvier 2002. La CPM couvre les 22 régions de Madagascar et regroupe près de 2,500 organisations paysannes de base. Ce sont des associations, coopératives, unions, fédérations.

Vision de la CPM. En 2040, la CPM aura réalisé quatre étapes majeurs dans l'atteinte de la souveraineté alimentaire des paysans à Madagascar.
Mission de la CPM. Contribuer à la défense des intérêts moraux et matériels de ses membres par des actions de développement, de plaidoyer et de cohésion

Objets de la CPM. La CPM a pour objet : De défendre les droits et intérêts fondamentaux des paysans dans les analyses, les intérêts communs et surtout la préservation de l'environnement; De sensibiliser les paysans à s'organiser et à promouvoir la professionnalisation du métier d'agriculteur afin de se responsabiliser grâce au développement associatif de leurs organisations ; D'échanger des informations, de se partager les expériences professionnelles, de réfléchir ensemble pour trouver les moyens de s'épanouir face aux contraintes qui bloquent le développement rural ; De représenter et se faire le porte-parole des paysans dans toutes les instances qui les concernent directement et dans toutes celles liées au développement rural.

ordonnance 60.133 du 03 octobre 1960
N°16/02- MI/SPAT/ANT/ASS le 14 janvier 2002.
Organizational membership
Associations, coopératives, unions, communautés de bases et associations des usagers de l'eau
• MANAVOTEGNA (association d'éleveurs de caprins et agriculteurs de maïs) - Région Sud Ouest
• MIARA-MIENTANA (association d'éleveurs de poulets locaux) – Région Analanjirofo
• FELANJIROFO (coopérative des vendeurs de produits d'exportations et de transformation alimentaire) – Région Analanjirofo
• FRAISE AMBATOFOTSY (coopérative agriculteurs de fraises) - Région Analamanga
• IMERINA MIVOATRA (association des Usagers de l'Eau – gestion de l'eau) – Région Analamanga
• MARANDRAVY (association des Usagers de l'Eau – Coalition de gestion de l'eau) – Région Melaky
• UPTM (union des pêcheurs) – Région Melaky
• MANIRISOA UNION (union des pêcheurs, agriculteurs de pommes de terre et fruits) - Région Amoron'i Mania
• LOVANTSIKANIALA (communautés de base œuvrant sur l'environnement, l'agriculture, l'élevage) – Région Amoron'i Mania
• FEKRITAMA
• RAFA (Rano sy Fampandrosoana)
• FTMTK (Fikamabanan'ny Tanora Malagasy Tantsaha Katolika) 

• TITEM (Mutuelles d'Epargne/Crédit des Agriculteurs)

Individual farmer membership
La CPM se structure en quatre niveaux :
- Le niveau national
- Le niveau régional
- Le niveau communal
- Le niveau local

Les organes de la CPM:
- L'Assemblée Générale au niveau national est la structure de prise de décision;
- Le Conseil d'Administration effectue le suivi de l'application des décisions de l'Assemblée Générale, représente la CPM au niveau national et international;
- Le Secrétariat Exécutif gère les ressources humaines, matérielles et financières ainsi que les activités et projets de la CPM.

Domaines stratégiques de travail. Ce cadre s'articule autour des trois DST suivantes:
DST1: Plaidoyer pour les droits des paysans et une Agriculture performante et durable à Madagascar;
DST2: Développement des capacités des organisations et des paysans;
DST3: Fourniture et partage d'informations stratégiques aux membres et aux parties prenantes.

Les DST reflètent une ambition d'accélération de la croissance de l'agriculture, le rôle essentiel joué par CPM dans la réalisation de cette ambition, ainsi que l'importance de l'information pour soutenir cette performance.

Sectors of intervention and activities
1. Capacity-building and institutional support to members
2. Policy engagement, lobbying and advocacy
3. Provision of economic services
4. Communication and knowledge management
Représentation et plaidoyer
• Participation à l'élaboration des politiques. Depuis 2009, la CPM et ses membres travaillent à l'élaboration d'un document de politique agricole favorable au développement de l'agriculture familiale malgache et des organisations paysannes. Une première version intitulée « Mise à Jour de la Proposition Agricole à Madagascar » a été proposé en décembre 2009 avec pour objectif d'atteindre l'autosuffisance alimentaire et un positionnement sur les marchés régional et international ;
• La CPM mène des plaidoyers sur les questions liées à l'accaparement des terres, la gestion du foncier, la souveraineté alimentaire, la mise en marché des productions, l'accès au crédit, la bonne gouvernance ;
• La CPM prône le développement de l'intégration régionale du pays dans les différents systèmes et accords préférentiels conduisant à des situations mutuellement avantageuses (Common Market for Eastern and Southern Africa (COMESA), Southern African Development Community (SADC), Accords de Cotonou, Afrique, Caraïbes, Pacifique (ACP)/Union Européenne (UE), African Growth and Opportunity Act (AGOA), Nouveau partenariat pour le Développement de l'Afrique (NEPAD).

Renforcement des capacités des OP membres et appui conseil.
• Formation. La CPM produit et met à disposition de ses membres des outils adaptés leur permettant d'autogérer les activités qu'ils entreprennent suivies d'ateliers de formation de formateur dans les domaines suivants : (i) gestion d'une organisation (association, union, Fédération) ; (ii) gestion de coopératives agricoles de base ; (iii) gestion de mutuelles locales d'épargne et de crédit autogérées ; (iv) technique de communication et de négociation ; (v) diagnostic paysan et formulation de projet ;
• Suivi et appui technique aux activités menées par les organisations paysannes (OP) membres: à la demande des OP membres, la CPM, tant au niveau national que régional, assure: (i) le suivi permanent des projets de développement menés par ses membres à la base (audit stratégique et financier; évaluation technique des projets; mise en forme des rapports de résultats) ; (ii) appui technique dans la réalisation des projets (formation en gestion, en production et en marketing) partant des besoins et intérêts exprimés.
Gestion des savoirs et circulation d'information. La CPM joue un rôle d'interface entre les OP membres et les partenaires sociaux, économiques, financiers et politiques du développement rural. Par exemple, elle mène les actions suivantes :
• Organisation des échanges OP/OP et voyages d'études ;
• Mise en place des bases de données des organisations paysannes membres et mise à disposition/publication des données aux partenaires susceptibles d'être intéressées ;
• Production d'informations sur les partenaires sociaux, économiques et financiers et mise à disposition de ces informations aux OP membres ;
• Collecte d'informations sur l'évolution du monde rural (projets, innovations, décisions politiques, etc.) et diffusion de ces informations aux OP membres et aux partenaires du développement rural.
• Edition du journal « Firaisankina », et du journal électronique mensuel « la coalition paysanne » et production des émissions radiophoniques visant à diffuser informations sur les thèmes d'actualité liés au développement rural.

Dimension sociale. La CPM assure un rôle social à travers des actions de lutte contre le VIH/SIDA, le développement de l'éducation, la mobilisation des jeunes agriculteurs et l'amélioration du genre.

Principaux produits des membres : Cultures vivrière, maraichère, de rente – apiculture, pisciculture, élevages caprin, bovin, porcin.

Cattle, Chickens, Ducks and/or geese, Maize, Pigs, Rice, paddy rice, Turkeys, Vanilla, Wheat
Southern African Confederation of Agricultural Unions (SACAU), Fonds International de Développement Agricole (FIDA), Agence Française de Développement (AFD), Centre Technique de Coopération Agricole et Rurale (CTA), Développement et Paix, Entraide & fraternité, Friedrich Ebert Stiftung (FES), GIZ (Gesellschaft für Internationale Zusammenarbeit), Union Européenne (UE).
La CPM est membre de : International Land Coalition (ILC) ; La Via Campesina ; Eastern and Southern Africa Small Scare Farmer's Forum (ESAFF) ; GSDM professionnel en agro écologie ; Solidarité des Intervenants sur les Fonciers (SIF) ; Mouvement ROHY ; Association AFAKA ; Coalition Nationale Malgache pour l'Education Pour Tous (CONAMEPT), auprès de la présidence en charge de l'Agriculture et de l'Elevage.
Projets
1 - FO4ACP - Farmers' Organizations for the African, Caribbean and Pacific Countries (the "Project" or "FO4ACP")
2 - FORMAPROD - Projet TANTSOROKA
Pour la Formation, la Professionnalisation et l'Augmentation de productivité des EAF
3 - DEFIS - ayant pour objet : MISE EN PLACE DE 14 CHAMPS ECOLES PAYSANNES POUR LE DEVELOPPEMENT DE LA FILIERE MAÏS DANS LA REGION AMORON'I MANIA
Download PDF