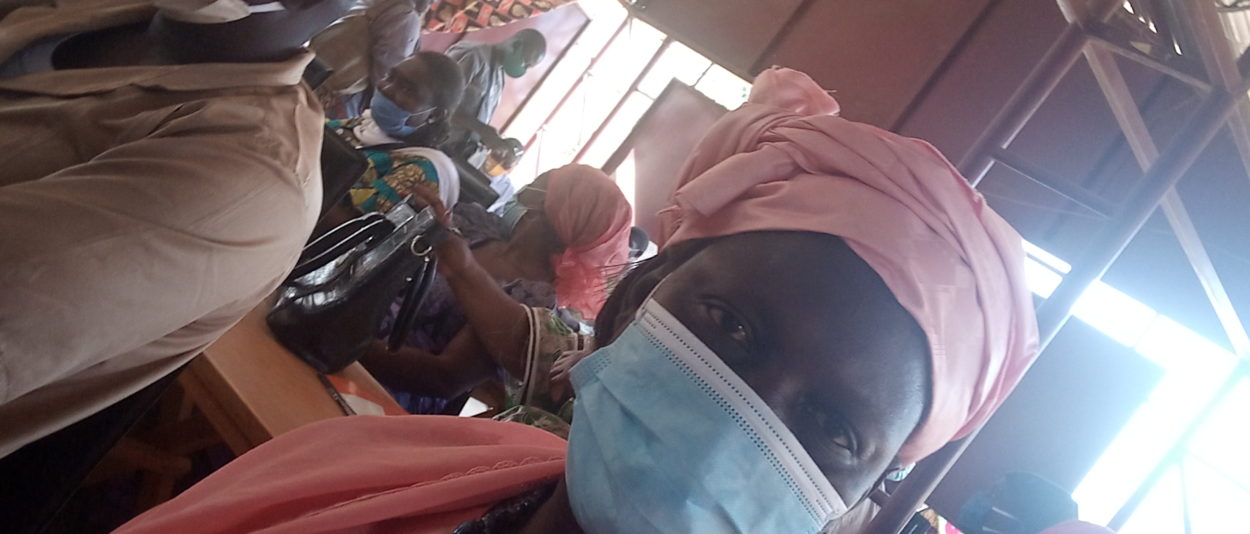 Coordination nationale des usagers usagères des ressources naturelles du bassin du Niger/Tchad.
Subnational Organization
Chad
Mayo Kebbi Est, Mayo Kebbi Ouest
Mayo Kebbi Est
cnubntchad@yahoo.fr
mindasaka2017@gmail.com
+235 66221906/99280529
+235 63180610
Foundation and nature of the organization
Les objectifs de la CNU/TCHAD sont:
- Promouvoir et organiser la concertation entre usagers/ères;
- Promouvoir la concertation entre parties prenantes au développement durable dans le bassin au niveau locale et national autour des objectifs de développement durable;
- Contribuer à la gestion durable des ressources naturelles;
- Mobiliser les usagers/ères à l'échelle nationale pour la plus grande participation à la prise des décisions concernant l'avenir du bassin;
- Représenter les usagers/ères dans les instances statutaires de l'Autorité du Bassin du Niger (ABN) dans les espaces de discussion et négociations sur l'avenir du bassin;
- Promouvoir le renforcement des capacités des usagers/ères tant au niveau local que national.
Enregistré le 07/06/2010, au registre de l'association Années 2011 folio N° 3732
Organizational membership
Groupements, associations, unions, coopératives, ONG
2,414 organisations membres y compris 650 organisations des femmes.
Individual farmer membership
Agriculteurs, éleveurs, pêcheurs entre autres.
La coordination nationale des usagers/ères est active dans deux provinces (Mayo Kebbi Est et Ouest) et sept départements: Kabbia, Mont-Illi, Mayo-Dallah, Lac lere, Mayo binder, El-ouaya, Gagal.
Assemblée générale extraordinaire, ordinaire, le bureau exécutif (Président, Vice-président, Secrétaire général, Secrétaire générale adjoint, Trésorier général, Trésorier général adjoint, Chargé de l'information et de communication).
- La mobilisation des usagers/ères;
- La représentation des usagers/ères et la défense de leurs intérêts;
- L'information et la politique nationale des usagers/ères autours de politique nationale;
- Le plaidoyer et lobbying;
- La mise en synergie des actions des intervenants dans la gestion des ressources naturelles du bassin du Niger;
- La mobilisation des ressources pour le renfoncement des capacités des usagers/ères et pour l'action du développement durable;
- La promotion de la nouvelle solidarité entre les usagers/ères ainsi que les alternative par rapport à l'environnement pour le développement durable du bassin.

Sectors of intervention and activities
1. Capacity-building and institutional support to members
2. Policy engagement, lobbying and advocacy
3. Provision of economic services
Agriculture, élevage, pêche, mine et artisanat, protection de l'environnement, transformations des produits locaux, sensibilisation et information, alphabétisation, commerce, micro-crédit.
Arachide, sésame, légumes, coton, haricots, sodja, courge, manioc., Cassava, Cucumbers and gherkins, Fonio, Maize, Mixed grains, Other Products, Potatoes, Pumpkins, Rice, paddy rice, Sorghum, Soybeans, soya, Wheat
ABN, Banque africaine de développement (BAD), Banque des États de l'Afrique centrale (BEAC), Centre International de Développement et de Recherche (CIDR), Comité permanent inter-État de lutte contre la sécheresse au Sahel (CILSS), Croix Rouge, Organisation des Nations Unies pour l'alimentation et l'agriculture (FAO), Fonds pour l'environnement mondial (FEM), Fonds Monétaire International (FMI), Gesellschaft für Internationale Zusammenarbeit (GIZ), HRC, ITASS, Médecins Sans Frontières (MSF), Organisation mondiale de la Santé (OMS), Programme Alimentaire Mondial (PAM), Union européenne (UE), United Nations Educational, Scientific and Cultural Organization (UNESCO), World Vision.
- Agriculture: restauration, barrage et aménagements des zones rizicoles, maraîchages;
- Environnement: développement de la résilience des écosystèmes;
- Élevage: couloir de transhumance, puis ouvert, pharmacie vétérinaire;
- Pêche: protection de berges.

Download PDF