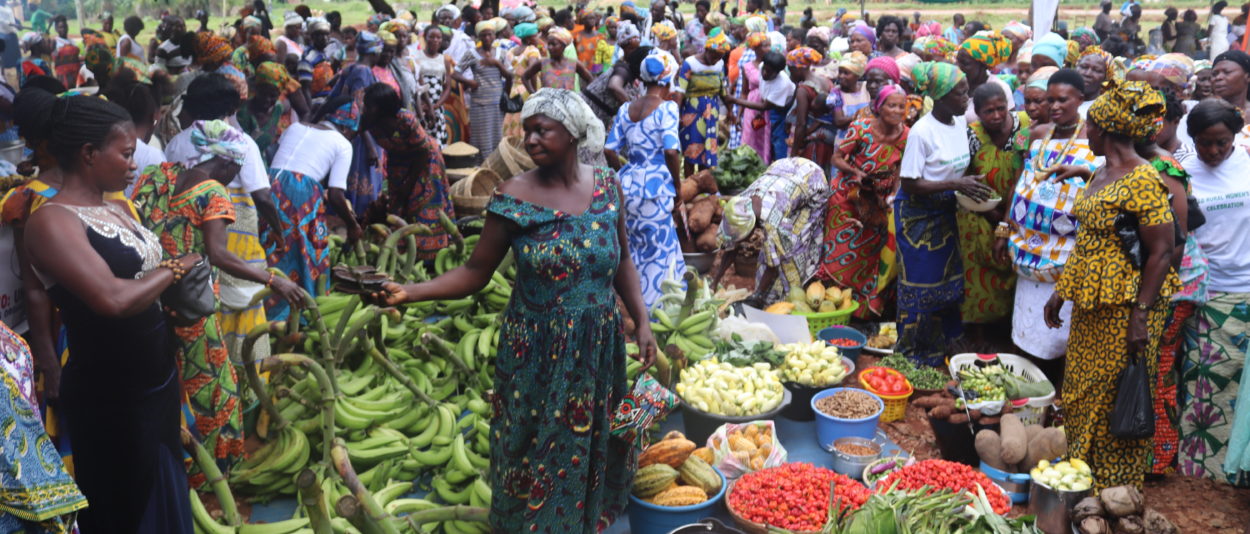 Farmers Organisation Network in Ghana(FONG)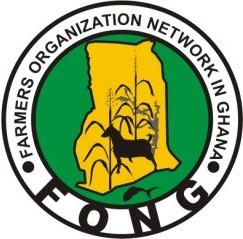 National Organization
Ghana
Darkuman Junction, Kanesshie Odorkor Rd, Accra
farmersorganisation@yahoo.com
farmersorganisation@gmail.com
+233302326880
+233243863567
+233243568165
Foundation and nature of the organization
The Companys Act 1963(Act 179)
CG144312018 (old number G11,653)
Organizational membership
Cooperatives, district associations
1. NIPA HIA MMBOA WOMEN FARMERS ASSOCIATION
2. BAATANPA FARMERS ASSOCIATION
3. KAKYERE NYAME WOMEN FARMERS
4. WOMEN IN NEED FOUNDATION
5. HOPE/TRUST WOMEN FARMERS ASSOCIATION
6. NYAME NTI WOMEN FARMERS
7. NYAME ADOM FARMERS
8. NYAME BEKYERE FARMERS GROUP
9. ADOM FARMERS
10. MANGO WOMEN FARMERS
11. WENCHI TOMATOES FARMERS
12. YAM PRODUCERS
13. FAMA NYAME FARMERS ASS
14. LABERIKA RICE FARMERS ASS
15. YOUTH AND AGRIC DEVELOPMENT
16. VEGETABLE GROWERS ASSOCIATION
17. MAIZE FARMERS ASSOCIATION
18. KYINGAKROM GROUNDNUT FARMERS ASSOCIATION
19. NKRAMAKROM FARMERS
20. ABOTARE YE
21. ASUEYI GARI PROCESSORS
22. FAITH FISH MONGERS ASSOCIATION
23. NYAME ADOM VEGETABLE FARMERS
24. NYAME DO NE MMA
25. ONYAME NE YEN BOAFO-TUOBODOM
26. SON TAA WOMEN FARMERS ASSOCIATION
27. MANGO FARMERS ASSOCIATION
28. RICE FARMERS ASSOCIATION
29. RICE FARMERS ASSOCIATION
30. DONKRO NKWANTA WOMEN YAM PRODUCERS ASSOCIATION
31. SORGUM FARMERS ASSOCIATION
32. RICE/MAIZE GROWERS ASS, KINTANPO
33. MAIZE FARMERS ASSOCIATION
34. KWAME-DANSO YAM PRODUCERS
35. NKONIM FARMERS ASS, AUROWA
36. BEANS/GROUNDNUT WOMEN FARMERS
37. MAIZE WOMEN FARMERS ASSOCIATION
38. AKESE WOMEN'S GROUP
39. NKWABENG WOMEN FARMERS ASSPCIATION
40. BOAFO YE NA WOMEN FARMERS, PRANG
41. NYAME AKWAN WOMEN FARMERS
42. ONUA DO Y3 WOMEN FARMERS
43. NKORANZA KROYE MAIZE FARMERS
44. KINTANPO CONFIDENCE FARMERS
45. KUADWUMA Y3 WOMEN FARMERS
46. OKUMKOM FARMERS ASS
47. NYAME NA AY3 WOMEN FARMERS
48. KROBO NYAME BEKYERE
49. YEJI FISH MONGERS ASS
50. BONSUA CASSAVA FARMERS ASS
51. BUOYEM ADOM ASSOCIATION
52. NYAME TEASE - WOMEN FARMERS
53. AWURADE NA AYE
54. PEACE AND LOVE FARMERS ASSOCIATION
55. CASHEW FARMERS
56. ODO KUWO
57. TWUMIA NKWANTA CASSAVA GROWERS ASS
58. HANSUA WOMEN GARI PROCESSORS
59. NYAME NE YENBOAFO
60. ASOMDWE FARMERS ASS
61. NYAME ADWUMA NA EY3
62. MAIZE MARKET TRADERS ASSOCIATION
63. GROUNDNUT FARMERS ASSOCIATION
64. WOMEN LIVESTOCK FARMERS
65. SEBEWIE FARMERS ASS
66. NYAME BEKYERE FARMERS ASS
67. RICE FARMERS ASSOCIATION - DAMANGO
68. GYE NYAME ASS
69. ENSO NYAMEYE ASS
70. ANIDASO FARMERS GROUP
71. NKOSUO FARMERS GROUP
72. ASOMDWEHENE FARMERS ASS
73. KANOKANO FARMERS GROUP
74. KEMENYA WOMEN GROUP
75. VEGETABLE FARMERS ASSOCIATION
76. DAWADAWA WOMEN FARMERS
77. ADOM FARMERS ASS
78. UNITY FARMERS ASS
79. NYAME BEKYERE CROP FARMERS GROUP
80. WIDOWS ASSOCIATION, AURORA
81. ABRONO ORGANIC FARMERS
82. MAIZE FARMERS ASSOCIATION
83. CASHEW FARMERS
84. POTATOE FARMERS ASSOCIATION
85. ROOTS AND TUBERS ASS
86. BETTER LIFE FARMERS ASS
87. WOMEN IN NEED FOUNDATION
88. VEGETABLE GROWERS ASSOCIATION
89. PRANG EAST YAM AND RICE FARMERS
90. BRENYEKWA FARMERS
91. FRUIT SELLERS ASSOCIATION
92. PITO WOMEN BREWERS
93. CASHEW FARMERS
94. ODANKUNIM FARMERS ASS
95. NYAME AKWAN FARMERS
96. ASUBINGYA CABBAGE FARMERS
97. VEGETABLE GROWERS ASSOCIATION
98. GARI PROCESSORS ASS AKROFROM
99. WATER MELON FARMERS ASSOCIATION
100. CASSAVA PRODUCERS ASSOCIATION
101. SUSUKA WOMEN FARMERS ASS
102. ANIDASO WOMEN FARMERS
103. NKABOM FARMERS ASSOCIATION
104. GUB-KATIMALI
105. WUMPINI
106. BORIGU JESULI FBO
107. ZAAPAYIM FBO
108. SOHLU MALINYORI FBO
109. BONBIESUUN
110. TIBI GANGSO
111. YELIMAHA
112. ZAAPAYIM PBO
113. WUMPINI PBO
114. BONZALI
115. AWOMUTO
116. KALI
117. GBENEJI
118. EKOSO
119. KUYI-NAAKU
120. ADIM KA BALIMA
121. TIYUMTABA
122. TAIMAKO RICE MARKETERS ORGANIZATION
123. WUNI NYE BANDA
124. GUB-KATIMALI
125. FARAGYYEMAHAM
126. KPANMAGNA
127. SUGLO – MBORIBUNI
128. SUGLO MALINYORI
129. YALMAHA
130. SUGLO-MBORABUNI PBO
131. ZAAPAYIM PBO
132. TUNTTAAYA PBO
133. WUNI-NTIRA PBO
134. KPANMAN KAWUNI SUNG
135. SHENIMOE
136. SUGLO –POBO
137. YEMYOLIYA
138. BOBGU VELLA
139. DINNANI
140. GUB-KATIMALI
141. GUBKATIMALI PBO
142. WUNPINI PBO
143. SUGLO - NBORIBUNI PBO
144. MALTITI PBO
145. GURUSHE ZONGO FARMERS
146. JUNI FARMS
147. WENKUNI FARMS
148. CROP LIVESTOCK INNOVATION FARMS
149. AMARINGA FARMS
150. TAMPULI FARMS
151. ZIWAGA FARMILY FARMS
152. TEHISUMA FARMS
153. ABARIKA NONTUA
154. MALZARI
155. SOGLO MBORIBUNI
156. NANUMBA SOUTH YOUTH
157. DUKO SOYABEANS FARMERS
158. CHORKOR FISH SMOKERS ASS.
159. CHOKOMEY FISH SMOKERS ASS.1
160. CHOKOMEY FISH SMOKERS ASS. 2
161. OSHIYIE FISH SMOKERS ASS.
162. BARTIANOR FISH SMOKERS ASS.
163. OBOM CASSAVA PROCESSING ASS.
164. AYISA BEST FARMERS ASS.
165. AMEYAOKOPE VEGETABLE & LIVESTOCK
166. KOKROBITE FISH PROC. ASS. 1
167. KOKROBITE FISH PROC. ASS. 2
168. KOKROBITE FISH PROC. ASS. 3
169. HOBOR CASSAVA PROCESSING ASS.
170. OLD NINGO FISH SMOKERS ASS.
171. KOJO ASHONG VEGETABLES GROWERS
172. FAANA FISH SMOKERS ASS.
173. ANHWIAM FISH SMOKERS ASS.
174. POKUASE CASSAVA PROCESSING
175. OKUSHIEBIADE VEGETABLES PRODUCERS
176. AKOTOSHIE II VEGETABLE & LIVESTOCK
177. AKRAMAMAN CASSAVA PRODUCERS
178. JJ FARMS VEGETABLE & LIVESTOCK
179. NAGRAFA
180. YAHOMAN
181. ONYANSANAA
182. DOME –SAMPAHMAN
183. SEGE
184. ADA-LUTA
185. AMATEY-KONI
186. MOREE FISH SMOKERS ASS.
187. AGBAZOR CASSAVA PROC. ASS.
188. NYANYANO FISH SMOKERS ASS.
189. NYANYANO FISH SMOKERS ASS.
190. WREGFA
191. GOD IS GOOD FISH MONGERS
192. AMAZING GRACE FARM
193. NYAMENADOM RURAL WOMEN
194. KETA DISTRICT VEGETABLE FARMERS
195. AMANEASE FOOD GROWERS
196. OBOYEDURU FOOD GROWER ASS.
197. BRAMKROM FOOD GROWERS ASSO.
198. TAWIAHKROM FOOD GROWERS ASS.
199. ASUBOI
200. ASIKOKO
201. KONKO
202. SANFO
203. SANFO-ASUOYAA
204. TWUM-GUASO
205. ABOA
206. BABYTSE
207. ADU KOFI FARMERS ASSOCIATION
208. MODERN FARMERS ASSOCIATION


Individual farmer membership
Family farmers, smallholders, fishers, pastoralists
The National Secretariat is the coordinating secretariat of all FONG activities and headed by the National Coordinator. The zonal secretariats work in collaboration with the National Secretariat through the Zonal Coordinators. The Zonal Coordinators are volunteers who work with the farmers and zonal councils to feed the National Secretariat with relevant information about the farmers work on the ground (zonal meetings, fora, farmers meetings, etc.). FONG has a National Secretariat and three zonal secretariats based in the northern, middle and southern zones/belts of Ghana respectively, all involved in the day-to-day operations of the network.
The General Assembly (GA), the National Executive Council, the Women's College, the Youth Forum, the Zonal Councils, the National Secretariat, the Zonal Secretariats. The highest decision making body is the GA. The President of the network is also elected by the GA who has oversight supervisory role of the Executive Council. The role of the President and the Executive Council are to act on behalf of the GA and implement the programs of the Network.
N/A - Developing a new one
1. Contribute to the transformation of family farms so that they can sustainably meet the growing food demand while preserving natural resources
2. Strengthen economic services to networks and Family Farmers
3. Increase performance, visibility of the positions of actions developed by family farms at the National Level

Sectors of intervention and activities
1. Capacity-building and institutional support to members
2. Policy engagement, lobbying and advocacy
3. Provision of economic services
4. Communication and knowledge management
Capacity building and institutional support to members: organization of community fora and trainings for farmers on their cultivated products; support to women for access to financing; support for the formation of farmer based organizations.

Policy engagement, lobbying and advocacy: involvement in policy formulation and analysis. FONG's head office is in Accra and is recognized by the Ministry of Agriculture (MOFA) as one of the stakeholders in farmers' organisations (FOs) development in the country. Due to this recognition, FONG was invited by the Ministry of Agriculture to participate in the drafting of a national policy framework on FOs in the country. FONG has also participated in the elaboration process of Ghana's national Agricultural investment plan, named Medium Term Agricultural Sector Investment Plan (METASIP 2001-2015). In collaboration with the MOFA, FONG has further organized a one-day workshop on Economic Community Of West African States (ECOWAS) agriculture policy in Accra in 2004. Finally, FONG has been able to sensitize farmers and other key stakeholders on policies like Economic Partnership Agreements (EPAs), the ECOWAS Agricultural Policy (ECOWAP), the Comprehensive Africa Agriculture Development Programme (CAADP).

Provision of economic services: support to farmers for improved production through provision of inputs, extension/advisory services as well as linkages for marketing their products.

Communication and knowledge management: documentation of good practices of farmers on various products and sharing with members , including though exchange visits.

Gender strategy. Special attention goes to gender and special programs exist for female farmers. In particular, FONG: (i) put in place a Women's college in 2011; (ii) organizes the celebration of World Rural Women's Day every year to advocate and engage stakeholders on favorable agricultural policies; (iii) as partner of the Women in Law and Development in Africa (WILDAF), organizes public education activities on farmers and fisher folks' legal rights.
Bananas, Cabbages, Carrots, Cashew nuts, Cassava, Eggs, Fish, crustaceans and molluscs, Goats, Lettuce, Maize, Mangoes, Mushrooms, Okra, Oranges, Pepper, Plantains, Potatoes, Rabbit meat, Rice, paddy rice, Sheep, Soybeans, soya, Sweet potatoes, Taro and/or Yautia (Cocoyam), Watermelons and/or cantaloupes melons, Yams
Agence Française de Développement (AFD), AgriCord, Agriterra, Apex Farmers Organisation in Ghana (ApFOG), Business Sector Advocacy Challenge (BUSAC) Fund, Council for Scientific and Industrial Research (CSIR), German Association of Rural Women(dlv), Food and Agriculture Organisation (FAO), Forum for Agricultural Research in Africa (FARA), Ghana Intergrity Initiative (GII), Ghana National Association of Farmers and Fishermen (GNAFF), Ghana Standards Authority (GSA), International Fund for Agricultural Development (IFAD), the International Institute of Tropical Agriculture (IITA), European Union (EU), Ministry of Food and Agriculture (MoFA) Ghana, Ministry of Fisheries and Aquaculture Development (MoFAD), Oxfam, Peasant Farmers Association of Ghana (PFAG), Réseau des organisations paysannes et de producteurs de l'Afrique de l'Ouest (ROPPA), Swiss Development and Cooperation Agency (SDC), UPA-DI, USAID, WILDAF, World Rural Forum (WRF).
Réseau des organisations paysannes et de producteurs de l'Afrique de l'Ouest (ROPPA)
• Advocay to increase rural women's participation in decision making and policy implementation in Brong Ahafo (2018 -2019) (German Association of Rural Women financing). The main goal of the project was to empower the rural women to be able to represent themselves better at all levels (local communities, district, regional and national)
• Support to Farmers' Organisations in Africa Programme (SFOAP) (2013-2017) (IFAD, EU, SDC, AFD financing) and its continuation in the FO4ACP programme (Farmers' Organizations for ACP) started in 2020. It is a capacity building programme supporting the institutional development of farmers' organisations. FONG participates in the programme as a member of the ROPPA
• Empowering Rural Women on their Human and Legal Rights (2011 – 2013) (Oxfam Novib)
• The Maize Cluster Strengthening Program (2011-2012) (Agriterra financing), which provided post-harvest efficiency training to 60 maize cluster leaders of FONG's network to address post-harvest issues
• Women Farmers against Poverty in West Africa (2012) (Oxfam Novib)
• Rural Women Empowerment Project (2009 – 2011)
• From Thousands to millions' Programme (2008-2010) (Agriterra financing), a regional programme based on value chain development. FONG participated in the programme as a member of the ROPPA
• Strengthening of FBO's to enhance agricultural development and economic growth (2009) (Agriterra financing)
• Increase capacity for internal and external linkages (2008-2009) (Agriterra financing)

Main sources of information, publications and knowledge products
Download PDF