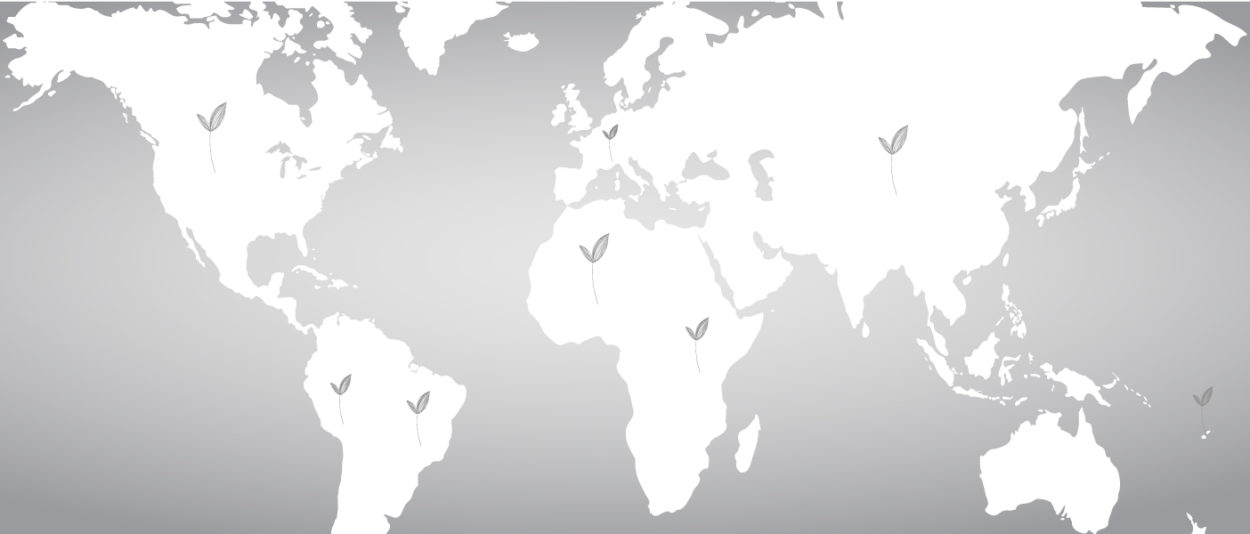 Groupement d'action culturelle, de développement et de la promotion des jeunes éleveurs – GAJEL SUDUBABA
National Organization
Niger.
Siège national, Boulevard Tanimoune, quartier Citée des députés à 300m de la pharmacie Kawsar à l'Est, Niamey
gajel01@yahoo.fr
+227 97707757
+227 938254 78
+227 96777880
+227 93910012
Foundation and nature of the organization
Le constat: (i) de la dégradation du jour au jour des conditions de vie des populations et en particulier des agro-éleveurs et des pasteurs pour une participation effective au développement du pays; (ii) du faible accès aux services sociaux des bases des communautés pastorales; (iii) de la dégradation des ressources naturelles partagées facteurs des conflits ruraux; (iv) de la faible performance des activités rurales dans l'économie des ménages; (v) du sous-développement - surtout du secteur rural - qui anime la vulnérabilité des communautés; (vi) de la dégradation du tissu social qui rend difficile le vivre ensemble des populations dans leurs diversités; ont poussé les membres de GAJEL à créer cette organisation pour apporter leur contribution pour une meilleure émergence des populations afin de lutter contre la précarité, pour la bonne gouvernance et l'implication des communautés dans la prise de décision.
Association de développent
Loi N°9106 du 20 Mai 1991 modifiant et complétant l'ordonnance N°8406 du 1er Mars 1984 portant régime des ONGs et associations au Niger
N° 079/MI/AT/DGAPJ/DLP du 23 février 2001
Organizational membership
Groupements mixtes et féminins organisés en sociétés coopératives dans les communes
Nos membres, chacun dans sa localité, s'enregistrent librement et adhèrent à GAJEL à travers une fiche dans laquelle les conditions d'adhésion sont précisées.
Individual farmer membership
32,000 agro-éleveurs et pasteurs
Petits producteurs familiaux laitiers et transhumants, exploitants familiaux d'agro-éleveurs
environs 8,600 soit 25% des membres
GAJEL est représenté dans toutes les région du Niger.
Assemblé Général, Conseil exécutif national, coordinations régionales, les antennes communaux et les groupements de base. GAJEL dispose d'un secrétariat permanent exécutif qui coiffent les commissions techniques spécialisées.
Plan de 5 ans. Sera bouclé en 2022
La stratégie de GAJEL Sudubaba, s'articule autour de trois axes. Il s'agit de:
Axe 1: Sécuriser le système pastoral
Axe 2: Améliorer l'accès des agro éleveurs aux services sociaux de base
Axe 3: rehausser la performance des organisations à la base et les leaders d'opinions


Sectors of intervention and activities
1. Capacity-building and institutional support to members
2. Policy engagement, lobbying and advocacy
3. Provision of economic services
4. Communication and knowledge management
5. Other: Sécurisation des systèmes pastoraux; prévention et gestion de conflits; accompagnement des communes sur le budget participatif
Axe 1
- Lutter pour une meilleure application des lois
- Lutter pour la préservation des ressources partagées
- Renforcer la participation citoyenne à la base
- Renforcer la résilience des pasteurs et agro-pasteurs
- Promouvoir la paix à travers la prévention et la gestion non violente des conflits
- Contribuer à une meilleure sécurisation des systèmes et des infrastructures pastorales
Axe 2
- Lutter pour une meilleure fréquentation des infrastructures sociales de base
- Lutter pour un meilleur maillage des infrastructures sociales de base ;
- Lutter pour une participation communautaire dans la gestion du patrimoine
- Promouvoir les entreprises familiales autour des filières porteuses
- Promouvoir les initiatives économiques autour des filières de l'élevage
Axe 3
- Asseoir une bonne gouvernance
- Renforcer les compétences
Cattle, Goats, Whole cow milk (fresh)
Plate Forme Paysanne du Niger (PFP/N); Collectif des associations pastorales du Niger (CAPAN); Réseau des organisations pastorales et des éleveurs du Niger (ROPEN); RBM Réseau Billital Maroobé; Réseau genre action et développent (REGAD)
Plate Forme Paysanne du Niger (PFP/N); Réseau des organisations paysannes et de producteurs de l'Afrique de l'Ouest; REGAD, affiliation au RBM Réseau Billital Maroobé
Plusieurs projets/initiatives soutenus par: Acting for life; ACRA; AFRICA 70; Ambassade des USA et de l'Allemagne; Organisation des Nations Unies pour l'alimentation et l'agriculture (FAO); FJPI; International Fertilizer Development Center (IFDC); ONG Karkara; NAK Karitativ.e.V; NEXUS; Netherlands Development Organisation (SNV) Niger; Vétérinaires Sans Frontières (VSF)/Belgique, Union Européenne ; UKAID; Civil Peace Service (ZFD) du Deutschen Gesellschaft für Internationale Zusammenarbeit (GIZ).
Download PDF