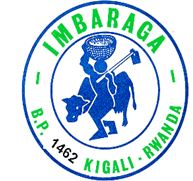 IMBARAGA Farmers Organization in Rwanda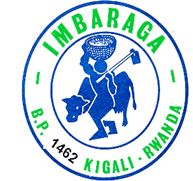 National Organization
Rwanda
KK18 AV214 Kabeza-Rubirizi Road, Kanombe-Kicukiro-Kigali-Rwanda
info@imbaraga.org
+250788423047
+250788843303
+250783639340
Foundation and nature of the organization
Created in 1992, IMBARAGA Farmers Organization is a Non-government National Farmers Organization of 27,400 farmers members that are located in 26 districts out of 30 districts of Rwanda. It was created at the initiative of farmers in Rwanda because these latter were voiceless and facing so many challenges in their businesses; thus, IMBARAGA was created in the context of fighting for the farmers' cause. Structured from the village to the national level, IMBARAGA is governed by the vision of making its member "a professional farmer and a change maker" through lobby and advocacy, increase in productivity and competitiveness and environmental protection and food security and nutrition focusing on food crops namely Irish potato, maize, beans, sweet potatoes, horticulture, banana, cassava, land use management, agro-forestry, green energy and livestock (cows, goats, sheep and chickens).
Organizational membership
Individual farmer membership
IMBARAGA is structured from the village level with Farmer Group (FG). 5 to 10 FG make a Basic Section (BS). The Basic Sections within an administrative district make what Imbaraga calls an "Antenna" while all antennas in a province make a "Region". There are four (4) Regions which make Imbaraga at the national level.

IMBARAGA Farmers Organization is governed by the General Assembly which is the top decision making organ. This is composed of farmer representatives from the sector level to the national level (Basic Sections; Antennas and Regions); 3 people of the Surveillance Committee and 3 people of the Conflict Management Committee. There is also a twofold Board of Directors: the Coordination Committee which is composed of 7 people namely the Legal Representative and his Deputy, the Secretary and 4 Representatives at the provincial level on one side, and the expanded Broad Committee comprising 25 Farmer Representatives at the District level, 3 Surveillance Committee members besides the 7 mentioned people of the Coordination Committee.

1. Enhance agricultural value chains development by integrating and promoting youth cooperatives and associations
2. Members' capacity raised to improve production, quality, preparing production for market and to fight malnutrition emphasizing income generating activities
3. Inform policy decision making processes on matters of agricultural and animal husbandry through effective and efficient evidence-based advocacy and lobbying and communication
4. Create strategic alliances for optimization of resources through convening and encouraging inter-institutional networking (State-private sector- CSOs and development organizations) and knowledge sharing in the agri-food systems and nutrition space
5. Build an organization with collaborating and functional structures which deliver services at all levels with updated laws and policies and the ability of funding 30% of its budget
Sectors of intervention and activities
1. Capacity-building and institutional support to members
2. Policy engagement, lobbying and advocacy
3. Provision of economic services
5. Other: Agriculture and Food Security, Agriculture Productivity , Environment Protection & Climate Change
1. Train farmer members on production increase through FFS (Farmer Field School)
2. Backstop farmers to access agricultural inputs and credits
3. Link farmers to remunerative markets;
4. Backstop farmers in lobbying and advocating for their agricultural issues (land law, farmer status, etc.)
5. Train smallholder farmers on fighting the malnutrition using nutrient-rich crops including beans rich in iron and zinc and orange fleshed sweet potatoes
6. Support farmers in protecting and conserving environment (planting agroforestry trees, anti-erosion holes, etc.)
7. Support farmers in accessing livestock (small and cattle) and improved livestock farming, etc.
8. Ensure environmental protection through the use of biogas, improved furnaces and stoves

Bananas, Beans, Irish potatoes, Cassava, Chickens, FRUITS, Goats, LIVESTOCK, Maize, PULSES, Sheep, Sweet potatoes, VEGETABLES
Rwandan government's Ministry of Agriculture (MINAGRI); Rwanda Agriculture Board (RAB); agriculture oriented universities; European Union; Agriculteurs Français et Development International de Lorraine (AFDI-Lorraine); Vétérinaires Sans Frontières-Belgique (VSF); Agriterra, International Potato Center (CIP); World Bank via Transparency International Rwanda; Food and Agriculture Organisation (FAO); Eastern Africa Farmers Organization (EAFF); The World Agroforestry Centre (ICRAF); SNV (Netherlands Development Organisation); Movimento Lotta Fame nel Mondo (MLFM); International Alert; Norwegian People's Aid (NPA); The United States Agency for International Development (USAID) via CNFA, EDC and CIP; Forum for Agricultural Research in Africa (FARA); Rural Development Initiative (RDI); HELPAGE Rwanda Program; AVSI (Association des Volontaires pour le Service International) Foundation Rwanda- RIM Ltd (Réseau Interdiocésain des Microfinances); Rotary Club of Kigali- Gasabo - Rotary Club of Newport News, Virginia, USA, etc.
East African Farmers Federation (EAFF)
Rwanda Civil Society Platform (RCSP)

A. Advocacy and lobbying programmes
1. Public Policy Information, Monitoring and Advocacy project. This project seeks to advocate for government development projects and monitoring how they are implemented at district level. The aim is to ensure that government project and policies work to deliver improved services, especially for poor Rwandans. Public policy information, monitoring and advocacy (PPIMA) operates in ten sectors of Gakenke district. The project mainly uses the community scorecard tool and offer advice in the AJIC (Advocacy and Justice Information Centre). This project is funded by NPA.
2. GPSA Project - improving citizen participation in the district imihigo performance contracts (2017-2022). This project is funded by the World Bank through Transparency International Rwanda. It operates in Kayonza in Eastern Province and Nyanza in Southern. It aims at empowering farmers at District level through social accountability tools to improve performance contracts - Imihigo in Rwandan agricultural projects and strengthening citizen participation (
http://imbaraga.org/Inclusive-Engagement-for-Change-Project-IE4C.html
;
http://imbaraga.org/GPSA-Project-Empowering-farmers-at-District-level-through-social-accountability.html
)
3. Voice for Chance Program V4CP-Advocacy against malnutrition project (2017-2019). The project is funded by SNV and seeks to advocate for improvement of food and nutrition security in Rwanda. It brings together 6 CSOs. Some of the instruments and ways are used in advocacy to engage decision makers at the district and national levels.
4. STATUT de l'Agriculture project (2011-). This project seeks to collect information from citizens upon which advocacy will be made among government, CSOs, farmer cooperatives and among farmers in general so that these ideas may guide the law determining agriculture in Rwanda. It is funded by AFDI Lorraine.
5. Farmers' voice project (FVP) -–ijwiry 'abahinzin'aborozi (2018-2020). This project is provided with financial support of the European Union. Its goal is to contribute to poverty reduction and strengthened food security by promoting farmer centered policies through enhanced civil society and farmers' organizations engagement in Rwanda. The specific objective is to strengthen the voice of famers' organisations in agricultural policy making, planning, budgeting, monitoring and evaluation in seven target districts : Ruhango, Burera, Rulindo, Rubavu, Rutsiro, Kayonza and Gatsibo (
http://imbaraga.org/Ijwi-ry-Abahinzi-n-Aborozi-Farmers-Voice-Project-FVP-in-Rwanda.html
).
B. Agricultural Development Programmes
1. Huguka Dukore Akazi Kanoze project (2017-2021). This project is funded by USAID through EDC with the objective of increasing stable employment for vulnerable youth through: improved employability skills for vulnerable male and female youth ; increased viable self-employment among vulnerable male and female youth; and higher quality, more coordinated workforce development service delivery system. It operates in Musanze, Nyabihu and Rubavu districts. Its main role is in training and monitoring of activities. However, important to note is that the trainings are conducted by experts from 'akazi kanoze access' program under the themes of creating income generating projects, finding the market and selling of the products.
2. Feed the Future HINGA WEZE (December 2017-). This project is funded by USAID through CNFA and aims at increasing agricultural productivity, expanding farmers' access to markets and improving nutritional outcome of agriculture interventions. It operates in Nyabihu, Rutsiro, Ngororero, Nyamasheke, and Karongi (Western Province) and Nyamagabe (Southern Province) (
http://imbaraga.org/Feed-the-Future-Rwanda-Hinga-Weze-Activity.html
).
3. Gestion Agricole GEA (2011-). This project is funded by AFDI Loraine and operates in 10 districts of Rwanda distributed into 11 zones, with 25 groups. The said districts are : Nyanza, Ruhango, Muhanga, Kamonyi, Gakenke, Musanze, Nyabihu, Rubavu, Nyagatare and Bugesera. The project mobilises farmers to count cost invested and to select the most profitable crop more than other and they do this during farming seasons A and B. (
http://imbaraga.org/Projet-Gestion-des-exploitations-agricoles-GEA.html
)
4. Fight against malnutrition project– 'secualim' (2017-2019). The project is funded by MLFM, it operates in buyoga sector in mu Rulindo district. The objective of the project is to support the most vulnerable farmers targeting specifically families with stunted children, breast feeding mothers and/or pregnant women. Due to the existing collaboration with the sector leadership, the project is often called to support in times of disaster (strong erosions, floods…).
5. E-granary: This project is funded by the International Fund for Agricultural Development (IFAD) and EAFF is responsible of the project coordination at East Africa Community (EAC) region. The objective of the project is to improve the income and living standards of participating e-Granary smallholder farmers in Tanzania, Uganda and Rwanda. (
http://imbaraga.org/e-Granary-Project.html
)
6. Youth Project (2018-2020). The project aims at scaling up rural youth access to inclusive financial services for entrepreneurship and employment. The project is funded by IFAD through EAFF.
7. Green Energy and Livestock Project (Projet Energie Verte et Elevage – EVE Project). This project aims at promoting small livestock farming among poor families, animal health services to improve animal production and the use of bio-gas energy produced by cow dung. The project is mainly funded by the Belgian Government (DGD) through VSF - Belgium. It operates in Huye, Nyamagabe, Nyanza and Ruhango districts in the Southern Province. Ruhango district is only concerned with biogas promotion. (
http://imbaraga.org/Projet-Energie-Verte-et-Elevage-phase-2-EVE-II.html
)
C. Environmental Protection Programmes
1. Trees for Food Security project, T4FS. The project is funded by ICRAF and operates in Nyabihu and Rubavu districts. Its objective is to contribute to the reduction of poverty and strengthened food security through agro forestry and contribution to the environmental protection. The project contributes to fight erosion by planting trees that are rich in soil organic matter (alnus, acacia) and edible fruits such as avocados, tree tomatoes.
2. The EVE project already described before also contributes to environment protection via the use of biogas which contributes to the reduction of deforestation greenhouse gas emission. (
http://imbaraga.org/Projet-Energie-Verte-et-Elevage-phase-2-EVE-II.html
).
Main sources of information, publications and knowledge products
IMBARAGA Farmers Organization is the Biggest Local Farmers Organization in Rwanda that works country wide
Download PDF