Southern Africa Agricultural Initiative (Saai)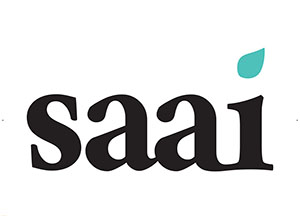 National Organization
South Africa
58 Union Ave, Kloofsig, Centurion, 0157, South Africa
francois@saai.org
enquiries@saai.org
ine@saai.org
(+27)12 881 0012
+27 66 071 6094
Foundation and nature of the organization
The Southern African Agri Initiative (Saai) is an agricultural interest network for farmers by farmers, which is committed to the protection and promotion of the rights, values, ideals and needs of family farmers in the primary produce sector.

Saai supports the broad concept of family farming which includes, but is not limited to, a land based enterprise managed by a member or members of the family (including persons employed by the family) that varies depending on the agricultural ecosystem and production systems. This definition includes commercial, subsistence, communal and backyard farmers, irrespective of age, race, gender or ethnicity.

Saai was established in the spirit of the United Nations Decade of Family Farming (2018-2029) (UNDFF) that was launched in Rome, Italy on 28 May 2019. The aim of the UNDFF is to build a framework to mobilise the international community to implement pro-family-farming policies and to protect, expand and promote the rights and opportunities of family farmers across the world. The reason for this initiative is that the United Nations (UN) and it's agencies- the International Fund for Agricultural Development (IFAD) and the Food and Agricultural Organisation (FAO) realised that family farmers are in the best position achieve the 2030 United Nations Sustainable Development Goals (SDG's). These goals include: No Poverty (SDG 1), Zero Hunger (SDG 2), Gender Equality (SDG 5), Clean water... (SDG 6), Affordable and clean energy (SDG 7), Decent work and economic growth (SDG 8), Reduced inequalities (SDG 10), Responsible consumption and Production (SDG 12), Climate Action (SDG 13), Peace, justice and strong institutions (SDG 16) and Partnerships for the Goals (SDG 17).

It is family farmers that anchor rural communities, drives the economy of small towns and curbs migration to the big city. That is why Saai is a voice for the family farmer in a ever corporatizing environment. Saai also only allows family farmers to become members of the organisation and not banks, corporations or any other commercial entities. This ensures that our focus is clear and our actions are always in the interest of family farmers.

Some of the other unique elements of Saai is that we are digitally driven. We communicate directly to our members via electronic and social media.
We also strive to be on the cutting edge of digital innovation and ensure that our members are informed of the latest developments;
We do not only influence policy but we also assist family farming communities with the issues that threaten their livelihoods;
We work with other organisations that specialize in certain issues. As a "network" we are then able to, when the occasion arises and the issue affects family farmers, to join forces with these pther organisations and tackle the issue.


The companies act 71 of 2008
Organizational membership
Individual farmer membership
Saai does not have a federal structure but functions as a unitary structure. This means that all members communicate directly with the organisation. Saai has no sub-national or provincial structures but we are involved directly with members across the country. Saai is governed by a board of 8 directors, with the majority of the board who must always be family farmers.
Board of directors that consists of 8 directors each with a renewable 4 year term. The board must always be comprised of a majority of family farmers. The board decides on the policy of the organisation and the CEO is in charge of implementing policy.
Sectors of intervention and activities
1. Capacity-building and institutional support to members
2. Policy engagement, lobbying and advocacy
4. Communication and knowledge management
Projects, campaigns and activities undertaken by Saai is directed by our goal to strengthen the position of family farmers.
These include:
- Preventing illegal mining operations in the highly productive agricultural area of Malelane next to the Kruger National Park. This not only contributed to wildlife and water conservation but saved thousands of jobs in agriculture and tourism;
- Assisting family farmers to correct unfair property tax charges that was levied against them by local municipalities;
- The gathering of South African family farmers that previously farmed in Zimbabwe in order to claim compensation for illegal expropriation of properties;
- Contributing to international policy issues like anti-microbial resistance, access to international markets and climate change at the World Farmers Organisation on behalf of South African family farmers;
- Visiting family farmers across South Africa to gauge them on the issues that are facing farming communities in those areas;
- Delivering commentary and, where necessary, challenging new legislation or regulations that negatively impacts the productivity and profitibality of farming activities in South Africa;
- Assisting farming communities with advice on issues of concern;
- Working together with network partners to assist drought stricken farmers;
- Negotiating with financial institutions on behalf of farmers in financial distress;
- Hosting and faciliatating farmers days for developing farmers in rural areas;
- Assisting with access to financing and extension service solutions for developing farmers;
- Promoting the image of the farming community and agricultural products to the general public;
- Lobbying on behalf of family farmers with the international community, government and industry.

Almonds, Avocados, Bananas, Beehives, Buffaloes, Cabbages, Carrots, Cashew nuts, Cattle, Cauliflower, Chicken meat, Chickens, Eggs, Fish, crustaceans and molluscs, Fresh tomatoes, Goats, Hazelnuts, Honey, Horses, Lettuce, Maize, Mangoes, Meat of cattle, Meat of sheep, Mixed grains, Pig meat, Pistachios, Potatoes, Pumpkins, Sheep, Spinach, Sugar cane, Sunflower seed, Sweet potatoes, Tea, Tobacco, tobacco leaves, Watermelons and/or cantaloupes melons, Wheat, Whole cow milk (fresh)
- AfriForum NPC
- FW de Klerk Foundation
- Institute for race relations
- National Employers association of South Africa
- Solidarity NPC
- World Farmers Organisation

Main sources of information, publications and knowledge products
Download PDF