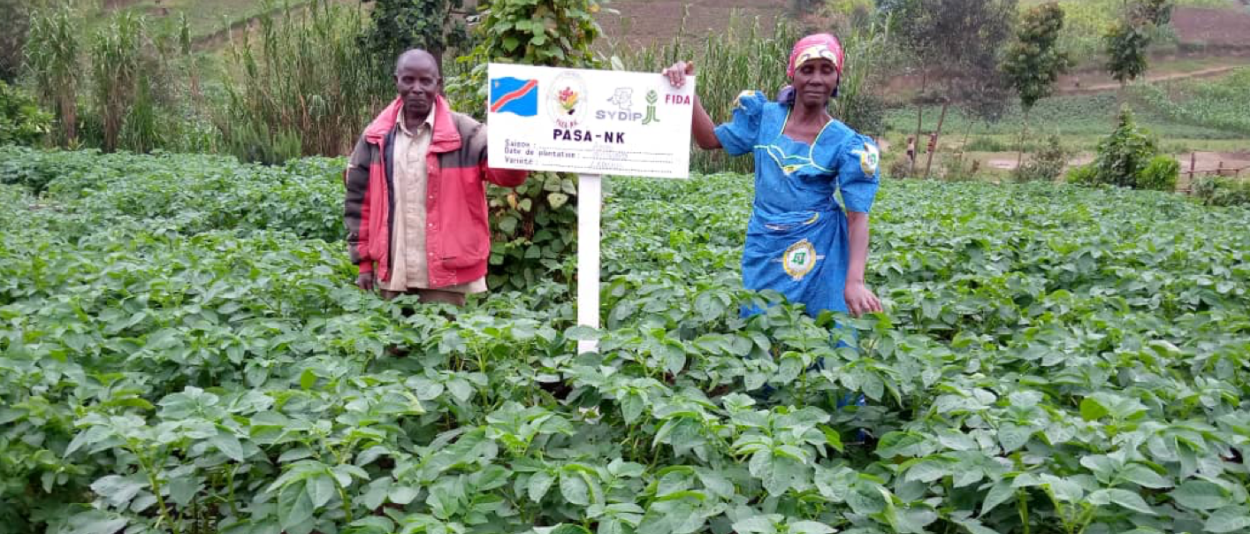 Syndicat de Défense des Intérêts Paysans (SYDIP)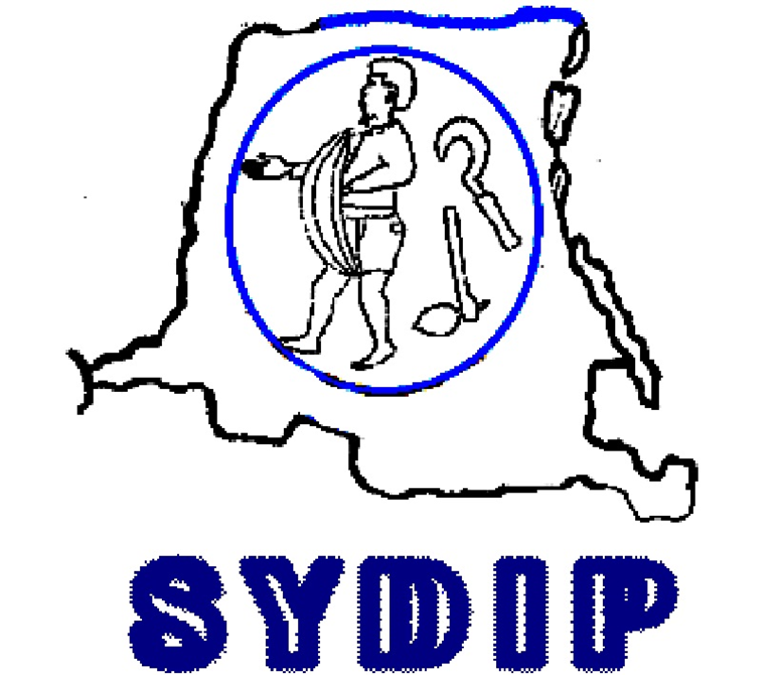 National Organization
Democratic Republic Of The Congo
Avenue Walikale N° 25 et 27, commune Kimemi, Ville de Butembo, Province du Nord Kivu, République Démocratique du Congo
sydiprdcongo@gmail.com
sydiprdcongo@yahoo.fr
sagemasindam@gmail.com
+243970052225
+243812142323
Foundation and nature of the organization
L'histoire des organisations paysannes congolaises remonte aux années 1990 avec le début de la transition démocratique du régime de Mobutu. Dans tous les secteurs de la société congolaise, en but à la centralisation et aux atteintes à la liberté d'expression, la population a commencé à se structurer pour faire valoir ses intérêts spécifiques.
Au Nord-Kivu, une jeune ONG nommée le Conseil Technique pour le développement Rural (COTER) quant à elle, promut la création du Syndicat de Défense des Intérêts Paysans (SYDIP).
Le SYDIP a été fondé en 1993 et il est enregistré sous l'arrêté n° 038 du 04/09/1993 du Ministre du Travail, Main-d'œuvre et de la Prévoyance Sociale. Son statut légal est celui d'une association sans but lucratif. Il a donc la personnalité juridique (l'ordonnance loi n° 663/CAB/MIN/J/2004 accordant au SYDIP la personnalité juridique).
Quelques faits ont été à la base de la création du SYDIP :
- Dispersion des Agriculteurs Paysans
- Prédominance des conflits de terre dans les territoires de Beni et Lubero en province Nord-Kivu
- Déconsidérations, mépris de la couche paysanne par les autres couches socioprofessionnelles
- Ignorance et méconnaissance de la loi foncière par les paysans producteurs
- Faible maitrise des techniques culturales
- Marchés des produits agricoles non organisés
- Tracasseries administrative, policière, militaire et coutumière
- La proclamation du multi syndicalisme par le président de la république du Zaïre




Le SYDIP est un syndicat agréé par l'arrêté ministériel N° 038 du 04/09/1993 du ministère national du travail, main d'œuvre et prévoyance sociale et l'ordonnance loi n° 663/CAB/MIN/J/2004 accordant au SYDIP la personnalité juridique.
Organizational membership
Individual farmer membership
Le SYDIP est une organisation de base structurée de la manière hiérarchique suivante de la base au sommet de l'organisation:
• Les membres physiques regroupés en comités locaux (regroupements des producteurs dans un ou deux villages rapprochés)
• Le centre agricole regroupe plusieurs comités locaux
• Le secteur agricole regroupe plusieurs centres agricoles
• La fédération agricole qui est une structure spécialisée d'encadrement autour d'une spéculation donnée
• La commission de contrôle
• La véranda centrale ou Conseil d'Administration, composé de 7 membres dont 2 femmes
• Le congrès ou Assemblée Générale qui regroupe 500 délégués

Un secrétariat général (composés des techniciens) gère les questions opérationnelles du SYDIP. Les membres du SYDIP se regroupent aussi en coopératives agricoles pour l'écoulement de leurs productions vers les marchés.
- Le congrès (Assemblée générale des membres) : se tient une fois par an avec comme fonction principale la prise des grandes décisions de l'organisation. Ce congrès réuni en moyenne 500 délégués
- La Véranda Centrale (Conseil d'Administration): composé de 7 membres chapeauté par un président élus par les membres réunis en congrès pour un mandat de 5 ans une fois renouvelable avec comme fonction principale de suivre la mise œuvre des décisions du congrès
- La Commission de Contrôle: composé de 3 membres élus en congrès pour un mandat de 3 ans une fois renouvelable avec comme fonction principale le contrôle interne de l'organisation
- Le Secrétariat Général : chapeauté par un Secrétaire Général, le secrétariat général est composé des techniciens et techniciennes avec des contrats à duré déterminé suivant les programmes. Le nombre dépend des programme encours d'exécution.
Objectifs. Le SYDIP a pour objectif l'éclosion d'un mouvement paysan national par la protection et la promotion des intérêts professionnels des personnes occupées dans l'agriculture, l'élevage et la pêche, ainsi que le progrès économique, social et moral.

Vision.
• Un paysan professionnel dans un monde rural laborieux, solidaire et juste
• Pour le développement durable des activités, SYDIP veut avoir des entreprises coopératives agricoles rurales portées par un syndicat paysan au service de ses membres.

Mission.
• Accompagner juridiquement les membres
• Accompagner techniquement les membres
• Sensibiliser et concrétiser les paysans à la culture syndicale et à l'économie
• Promouvoir le genre et la jeunesse agricole pour la considération des femmes et des jeunes paysans au sein du SYDIP
• Rechercher activement le marché rémunérateur des productions agricoles des membres
• Lutter contre l'attentisme

Jalons stratégiques.
- Jalon stratégique n°01 : Reforme de gestion institutionnelle de SYDIP
- Jalon stratégique n°02 : Renforcement de partenariat et coopération multi-acteurs en recherche –action –développement économique vert participatif
- Jalon stratégique n°03 : Accompagnement et maximisation des membres et des ressources financières internes et externes
- Jalon stratégique n°04 : Appui à la professionnalisation et l'émergence des savoirs paysans professionnels, producteurs opérateurs et membres des coopératives agro entreprises rurales
- Jalon stratégique n°05 : Promotion des filières, Intensification et développement des systèmes de production végétale, animale et halieutique et de l'agri-busines

Sectors of intervention and activities
1. Capacity-building and institutional support to members
2. Policy engagement, lobbying and advocacy
3. Provision of economic services
4. Communication and knowledge management
5. Other: Accompagnement juridique des membres
1. Accompagnement juridique et défense des Intérêts professionnels des membres.
- Assistance juridique des membres devant les cours et tribunaux
- Réconciliation des membres
- Formation des paras juristes ruraux
- Vulgarisation du droit en milieu rural
- Traduction de certains documents juridiques en kiswahili : loi foncière, code de la famille, procédures judiciaires, code agricole
- Elaboration et vulgarisation des principes fonciers, coutumiers des chefferies et secteurs en territoires de Beni et Lubero au Nord-Kivu.

2. Accompagnement agricole.
- Formation des membres sur les techniques culturales
- Relance de la culture du café robusta et arabica (installation des pépinières)
- Octroi du crédit rotatif en semences aux membres
- Formation des moniteurs agricoles
- Installation des stations semencières
- Installation des champs de démonstration (champs-école paysans)
- Recherche sur les nouvelles variétés de pomme de terre, patate douce, banane, café, soja, etc.
- Reboisement et protection de la nature près du parc national de Virunga

3. Animation syndicale et structuration coopérative.
- Structuration des paysans membres du SYDIP en organes syndicaux et en fédérations agricoles
- Formation des dirigeants des organes syndicaux, des fédérations agricoles et départements sur leurs attributions des tâches et sur la bonne gouvernance
- Sensibilisation des paysans sur les regroupements en coopératives agricoles : 14 coopératives agricoles créées
- Formation des dirigeants des coopératives agricoles sur leur attribution des tâches et sur la bonne gouvernance
- Formation des dirigeants sur la tenue des outils de gestion

4. Autofinancement et marketing agricole.
- Marketing agricole des productions agricoles des membres
- Formation des gestionnaires des unités d'autofinancement

5. Département femmes, promotion genre et de la jeunesse agricole
But : augmenter les capacités de la femme paysanne à défendre ses intérêts et à revendiquer ses droits.
- Elaboration d'une politique genre
- Défense du droit foncier en faveur de la femme
- Identification des pratiques coutumières contraignant le genre
- Renforcement des capacités des femmes (genre, VIH/SIDA, planning familiale gestion de la biodiversité…)
- Monitoring sur les violences sexuelles
- Formation sur l'entreprenariat agricole
- Crédit rotatif
- Initiation des activités génératrices des recettes

Bananas, Carrots, Cassava leaves, Cattle, Coffee, green coffee, Dry beans, Fish, crustaceans and molluscs, Goats, Leeks and other alliaceous vegetables, Maize, Oil of palm, Pineapples, Potatoes, Quinquina, Papaïne, poisson, Rice, paddy rice, Sheep, Wheat
Agriterra, Collectif Stratégies Alimentaires (CSA), Eastern Africa Farmers federation (EAFF), Fonds International pour le Développement Agricole (FIDA), Fonds social de la République Démocratique du Congo, International Fertilizer Development Center (IFDC), Ministère Congolais de l'Agriculture, Programme Alimentaire Mondiale (PAM), UNHABITAT, Welt Hunger Hilfe (WHH/ex AAA), World Vision, WWF.
- FOPAC NK: Fédération des Organisations des Producteurs du Congo (Nord Kivu)
- LOFEPACO: Ligue des Organisations des femmes Paysannes du Congo
- Eastern Africa Farmers Federation (EAFF)
• Programme d' Appui aux Organisations Paysannes Africaines (PAOPA) 2013-2017, (financé par FIDA, UE, DDC, AFD) visant soutenir le renforcement des capacités des organisations paysannes africaines. Le SYDIP participe au PAOPA en tant que membre de la Eastern Africa Farmers Federation (EAFF);
• Projet d'Appui au Secteur Agricole dans la Province du Nord Kivu (PASA-NK), (financement FIDA). Dans le cadre de ce projet, le SYDIP, avec la Ligue des Organisations des Femmes Paysannes du Congo (LOFEPACO), la Fédération des Organisations des Producteurs Agricoles du Congo (FOPAC) et la Coopérative Centrale du Nord Kivu (COOCENKI) est responsable de l'exécution d'une composante du programme sur la base de certains critères et d'un profilage institutionnel qui a été menée pendant la phase de formulation du projet. Le SYDIP a été retenu dans le cadre du PASA-NK comme organisation chef de file pour la filière pomme de terre. Ceci tient au travail pionnier effectué dans ce domaine;
• Programme d'appui à la dynamique entrepreneuriale coopérative (financement Agriterra) (2011-2015) ;
• Programme d'intensification agricole en territoire de Beni et Lubero. Programme d'appui à la chaine des valeurs riz en territoire de Beni (2014-2016) ; Programme d'agroforesterie dans les plantations de café en chefferie de Bashu dans le territoire de Beni (2015-2016) (financement VECO) ;
• Projet Eco-Makala, en collaboration avec le WWF (reboisement près du parc Edouard) pour lutter contre le changement climatique ;
• Catalyze Accelerated Agricultural Intensification for Social and Environmental Stability (CATALIST 2) (2013-2016) (financement coopération hollandaise), en collaboration avec IFDC, dans le mega cluster pomme de terre-blé en territoire de Lubero et dans les hautes terres du territoire de Beni ;
• Projet « PAMOJA » exécuté en territoire de Lubero dans la province du Nord Kivu dans le cadre d'appui à la promotion agro-pastorale et du développement des filières agricoles (2012 – 2015), avec le financement de ZOA;
• To reduce food security and improve health and nutrition among chronically food insecure households in Masereka (Lubero Territory) (BMZ Project) (2015-2019) en partenariat avec World Vision;
- WHH (AAA): projet SEWOH-Amélioration de la résilience dans les zones de production agricole affectées par les conflits et les déplacements internes dans le territoire de Lubero, province Nord-Kivu;
- Fonds Social de la RDC/Banque mondiale: Projet de Stabilisation de l'Est de la RDC/ Financement de la Banque mondiale via le Fonds Social de la RDC;
- VECO : Programme d'intensification agricole;
- UN HABITAT : Projet d'élaboration d'un plan foncier rural dans le secteur Beni-Mbau, dans les groupements Baswagha-Madiwe et Batangi-Mbau.

Main sources of information, publications and knowledge products
Le SYDIP a fait son jubilé d'argent l'année 2018. Dans ses différentes actions, le SYDIP fait intervenir différents acteurs et est en bonne collaboration avec ses partenaires techniques et financiers mais aussi avec les services techniques du gouvernement Congolais.
Download PDF