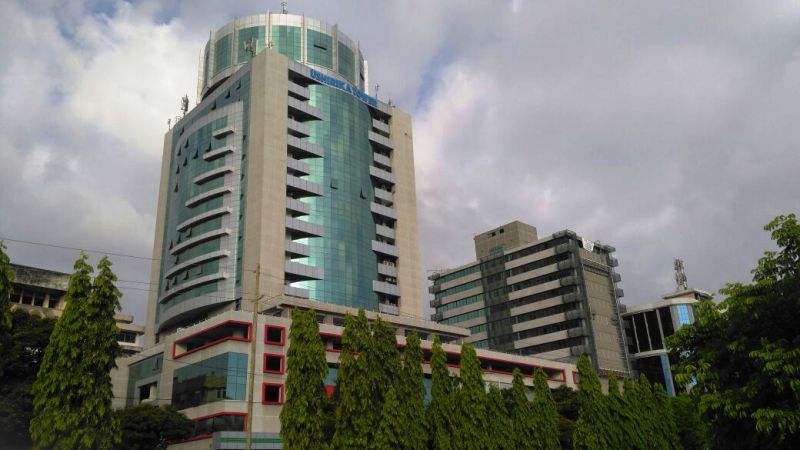 Tanzania Federation of Cooperatives ltd TFC
National Organization
Tanzania
P.O.2567 Dar es Salaam
ushirika@ushirika.co.tz
dandaemmanuel@ymail.com
peter.mtenda2010@gmail.com
hmwatinza@yahoo.com
+2552184084
+255788070326
+255762161994
+255716775334
Foundation and nature of the organization
TFC was registered (with reg. no 5503) in order to promote, serve and coordinate the work of cooperative societies in Tanzania mainland. It replaced the former Cooperative Union of Tanzania (CUT) following the adoption of new policy and enactment of Cooperative Societies Act in 1991 which rescinded the political association of the cooperative movement as mass organization of the ruling party.

The founder members of TFC were five national agriculture cooperative apexes, two specialized unions (Saving and Credit Cooperative Union league of Tanzania), one industrial cooperative union and six agriculture cooperatives unions. `

Currently TFC Consist of 45 members among them being 30 crop producers cooperative unions, 2 diary cooperatives unions, 2 housing cooperatives, 1 industrial cooperative society, 1 saving and credit cooperative union (SC CULT), 9 primary credit cooperative societies (SACCOs). The total number of primary societies affiliated is 4000.
Federation of cooperatives
The 1991 Cooperative Society Act
Organizational membership
1. Arusha Cooperative Union
2. Bandari Saving and Credit Cooperative Society
3. Chato Cooperative Union
4.Chunya Tobacco Growers Cooperative Union
5. Coast Region Cooperative Union
6. Dar es Salaam Cooperative union
7. Dar Container Terminal Workers Saving and Credit Cooperative Society
8. Geita Cooperative union
9. Igembesabo Cooperative Union
10. Kijico Housing Cooperative Society
11. Ilala industrial Cooperative Society
12. Kilimanjaro Diary Cooperative Joint Enterprises
13. Kilimanjaro Native Cooperative Union
14. Kagera Cooperative Union
15. Karagwe District Cooperative Union
16. Lulu Saving and Credit Cooperative Society
17. Madibira Agriculture and Marketing Cooperative Society
18. Mtwara Masasi Cooperative Union
19. Milambo Cooperative Union
20. Mwenge Housing Cooperative society
21. Nronga Diary Cooperative Society
22. Ng'ambo Saving and Credit Cooperative Society
23. Njombe Region Cooperative Union
24. Nyanza Cooperative Union
25. Tanga Diary Cooperative Union
26. Turian Cane and other Product Grower Cooperative Society
27. Turian Saving and Credit Cooperative Society
28. Tandaimba Newala Cooperative Union
29. Usambara Cooperative Union
30. Uwamu Saving and Credit Cooperative Union
31.Tanzania Agro Dealer Cooperative Society
32. Posta na Simu Saving and Credit Cooperative Society
33. Shree Hindumandal Saving and Credit Cooperative Society
34. Simiyu Cooperative Union
35. Shinyanga Region Cooperative Union
36. Kahama Cooperative Union
37. Western Tobacco Growers Cooperative Union
38. Kagera Farmers Cooperative Bank
39. Kilimanjaro Cooperative Bank
40. Sukari Saving and Credit Cooperative Society
41. Tunduru Agriculture and Marketing Cooperative Union
42. Lake Tanganyika Growers Cooperative Union
43. RUNALI Cooperative Union
44. Mbinga farmers Cooperative Union
45. Lindi Mwambao Cooperative Union
Individual farmer membership
The organization is member based owned by different type of cooperatives including agriculture and non agriculture cooperative. It is the top level and umbrella of the movement in Tanzania affiliated by both secondary and primary level cooperatives from all the sectors of the economy.
Affiliation of primary cooperatives is based on their nature and desire.
The organization is based at the national level but working with members who have technical units at the central office and at the local level. The organization also works with district and regional cooperatives officers all over the country.


Structure of Governance: Annual General Meeting; Board; Executive Secretary; Directors.

A. THE DIRECTOR OF FINANCE AND ADMINISTRATION
-Accountant
-Legal officer
-Personnel and Administration officer
-Estate department
-Internal Auditor

B. THE DIRECTOR OF CO-OPERATIVE DEVELOPMENT
-Management staffs under Departments
-Education and Publicity Departments
-Planning and Promotion Department
-Research and marketing Department
-Insurance Department
-Printing and Press unit

Supporting staffs (Office Secretary, Drivers, Office technician)


TFC Strategic Objectives
1. Membership growth, networking and collaboration
2. Capacity building
3. Co-operative marketing linkage, product promotion and value addition
4. Institutional development
5. Institutionalize ICT to TFC and Cooperative societies
6. Enhance Good Corporate Governance
7. Strengthening TFC and Cooperative sector image
8. Promoting Cooperative Investment
9. Cooperative Financial Performance

Sectors of intervention and activities
1. Capacity-building and institutional support to members
2. Policy engagement, lobbying and advocacy
3. Provision of economic services
4. Communication and knowledge management
1. Capacity-building and institutional support to members: training for management of the organization and members on governance and business management
2. Policy engagement, lobbying and advocacy: representation and enabling participatory forum for policy engagement, lobbying and advocacy
3. Provision of economic services: market linkage, input supply, legal and economic consultancy, extension services, insurance services, investment and capital mobilization (establishment of bank).
4. Communication and knowledge management: intensify ICT and training


Avocados, Bananas, Cashew nuts, Cattle, Coffee, green coffee, Fish, crustaceans and molluscs, Maize, Mixed grains, Oil palm fruit, Rice, paddy rice, Sesame seed, sesame, Sugar cane, Sunflower seed, Tea, Tobacco, tobacco leaves, Whole cow milk (fresh)
TFC partners with the Tanzania Ministry of Agriculture, Livestock and Fisheries, Ministry of Industry and Trade. They also collaborate with development partners such as the Food and Agriculture Organization (FAO), the International Labor Organization (ILO), the International Fund for Agriculture Development (IFAD), the Moshi Cooperative University, the Cooperative Audit and Supervisory Cooperation of Tanzania for agricultural and co-operative issues, youth and women empowerment, rural employment etc.


TFC is member of: the International Cooperative Alliance (ICA), the Eastern Africa Farmers Federation (EAFF), the Agriculture Council of Tanzania (ACT), the Tanzania Private Sector foundation, the East Africa Green Council and the Tanzania For Producer Organization.
• Support Coop Access to Market (Jan. 2020 – Dec. 2023), financed by NORAD. Implementing partners: Moshi Cooperative University, Rural Development Initiative (RUDI), Norges Vel. Objective: improving smallholder living condition through enabling cooperative to compete in the market. Activities: introducing commercial contracts between farmers and cooperatives; trainings and dialogue process with authorities. Role of TFC: cooperative platform organization and promotion.
• FK Beep Exchange Program (Jan. 2007 - Nov. 2015) financed by the Norway Government. Implementing partners: Moshi Cooprative University (Tanzania), Uganda Cooperative Alliance (UCA); Ari-Busyness Forum, Cooperative alliance of Kenya (CAK), Makerere University (Uganda). Objective: exchanging skills and experience between staff. Activities: movement of staff from one country to another for exchanging experience and learning. Role of TFC: hosting staff and providing environment for staff to learn and sharing experiences.
• Trans-SEC Innovating Pro-Poor Strategies to Safeguard Food Security Using technology and Knowledge Transfer (2015-2018) financed by ZALK. Implementing partners: Sokoine University of Agriculture, Moshi Cooperative University (Tanzania), Agricultural Council of Tanzania (ACT), Mtandao wa Vikundi vya Wakulima Tanzania (MVIWATA), local government authorities, District and Regional Secretariat. Objective: innovating pro-poor strategies to safeguard food security using technology and knowledge transfer. Activities: trainings, value addition using technologies, research. Role of TFC: organizing forum and coordination.

Download PDF