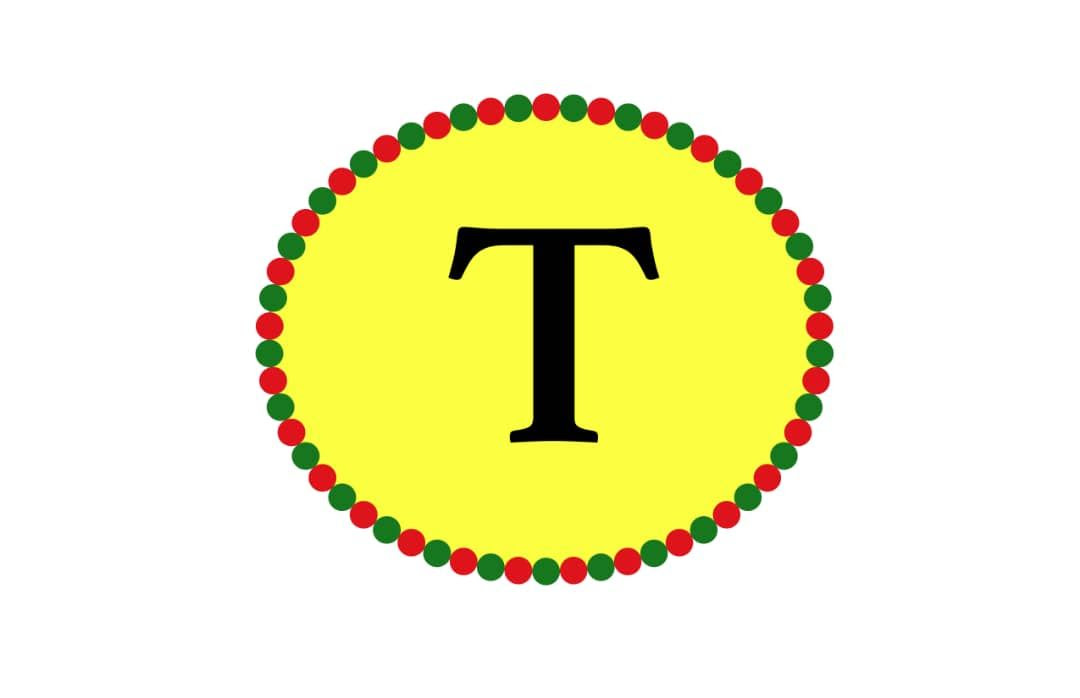 Subnational Organization
Mali
Gao, Bamako, Kidal, Ménaka, Mopti, Ségou, Tomboctou
Quartier Château secteur III, Gao-Sogoniko près marché Halls à Bamako
agalwaly@yahoo.fr
modibosylla0077@gmail.com
+223 76 04 64 28
+223 76 38 99 84
Foundation and nature of the organization
TASSAGHT est créée en novembre 1985 par des volontaires tous ayant récemment terminé leurs études universitaires. Pendant une période initiale de six mois, ils ont soutenu les organisations humanitaires internationales et gouvernementales dans leurs opérations pour venir en aide aux communautés victimes des sécheresses des années 1983-1985. La fourniture d'aide alimentaire à des villages isolés et à des campements nomades a permis à la population de poursuivre ses activités de subsistance. La livraison d'aide alimentaire a également été une opportunité pour ces fondateurs de TASSAGHT de faciliter le dialogue communautaire sur les stratégies d'adaptation au changement social et environnemental.

TASSAGHT devient une association officiellement reconnue sous le N° de récépissé 0524/MAT – DB –DNICT/DAG le 08 juin 1988. Déjà opérationnelle sous la forme association, TASSAGHT obtient en août 1988 l'accord cadre sous le N° 77 à Gao, accord-cadre renouvelé en janvier 2008, sous le numéro 0162/000077. A vocation humanitaire, apolitique et sans but lucratif, TASSAGHT se consacre depuis au développement des moyens d'existence durable en faveur des communautés rurales partenaires du Mali et fonctionne suivant les organes suivants: l'Assemblée Générale (AG), le Conseil d'Administration (CA) et le Comité de Surveillance.
Récépissé et Accord cadre
Organizational membership
Individual farmer membership
Eleveurs-pasteurs, agro-pasteurs, artisans, maraichers.
La répartition des tâches au sein de TASSAGHT s'appuie sur le principe selon lequel une même et seule personne ne peut autoriser, exécuter et contrôler elle-même une tâche sans que cela ne présente aucun risque, susceptible de porter préjudice au patrimoine de la structure. C'est le principe dit de la séparation des tâches.

TASSAGHT dispose d'un organigramme bien structuré comportant: l'Assemblée Générale, le Commissariat aux Comptes (CC), le Conseil d'Administration CA, la Coordination Nationale TASSAGHT (CNT) et la Direction Technique (DT).

TASSAGHT a une base qui abrite la direction, des sous bureaux et des points focaux dans ses autres zones d'intervention. En particulier, TASSAGHT compte des bureaux répartis comme suit: Gao : bureau/siège national; Bamako: un bureau; Bourem: une antenne; Ansongo: une antenne; Kidal: une antenne; Ménaka: une antenne; Mopti: un bureau; Ségou: une antenne; Tombouctou: une antenne.

TASSAGHT est également membre fondateur du Réseau Billital Marrobe (RBM) qui est un réseau des organisations d'éleveurs et pasteurs d'Afrique. Ainsi certaines des interventions de l'organisation se font dans la sous-région notamment le Burkina Faso et le Niger.
- L'Assemblée Générale. Elle est l'instance suprême de TASSAGHT. A ce titre, elle est chargée de définir la politique générale et les grandes orientations, d'élire les membres du CA et les Commissaires aux comptes, d'adopter et/ou modifier les statuts et règlements entre autres. L'AG se réunit une fois par an en session ordinaire et exceptionnellement en sessions extraordinaires sur convocation du Président du CA, chaque fois que les circonstances l'exigent.

- Le Conseil d'Administration. Il est l'organe politique de TASSAGHT dont les membres, au nombre de sept (7) élus en AG au même titre que les Commissaires aux Comptes, sont de façon générale chargés solidairement de mettre en œuvre, à travers la Direction Exécutive (DE), les politiques et orientations prescrites par l'AG, superviser le fonctionnement et la mise en œuvre des activités par la DE, développer et proposer à l'AG de nouvelles pistes d'orientations stratégiques et s'assurer avec la DE, leur traduction en documents et plans stratégiques entre autres. Le CA est dirigé par un(e) Président(e), le Président du Conseil d'Administration (PCA).

- Le Commissariat aux Comptes. C'est l'organe de contrôle par excellence. Doté d'une totale indépendance vis-à-vis du CA et de la Coordination, les CC, idéalement au nombre de deux (02) sont chargés de veiller au respect des textes et documents statutaires et opérationnels de TASSAGHT, effectuer des missions ponctuelles de contrôles dans l'exécution financière des activités mises en œuvre par la DE et de veiller à l'application par le CA et la DE, des politiques et orientations fixées par l'AG.

- La Coordination Nationale TASSAGHT. Le Coordinateur National est le premier responsable opérationnel. Il a sous sa responsabilité, la mise en œuvre des activités sur le plan technique, administratif et financier. Pour ce faire, il dispose des pouvoirs les plus étendus pour gérer l'ONG qu'il représente. A ce titre et spécifiquement il coordonne les actions de l'ensemble du personnel, veille à l'exécution correcte des missions de l'ONG, assure une gestion rigoureuse, efficiente et transparente des ressources humaines, matérielles et financières de la DE sous la supervision du CA. Il peut déléguer sous sa responsabilité tout ou partie de ses pouvoirs au AF ou à toute autre personne jugée nécessaire en cas d'empêchement.

- La Direction Technique. La DT gère l'ensemble des activités et des ressources techniques de TASSAGHT et accompagne les projets. Elle développe et entretient des installations techniques, encadre et manage des équipes techniques, contrôle des phases de développement et représente TASSAGHT lors de certains évènements (salons, forums, etc.).

En outre, TASSAGHT dispose d'une cellule de communication qui est chargée de diffuser en temps réel les informations/actualités relatives à ses activités. Elle utilise divers canaux de communication notamment les journaux, les bulletins d'informations, les radios et principalement le site web et la page Facebook.
Les objectifs stratégiques de TASSAGHT s'inscrivent dans le cadre de la stratégique de lutte pour la croissance et des politiques sectorielles, initiés par le gouvernement malien pour soutenir les efforts du développement national. TASSAGHT se fixe ainsi comme objectifs stratégiques pour la période 2021 – 2025 et dans sa zone d'intervention, de:
- Contribuer à la sécurisation des moyens de production des populations partenaires;
- Améliorer l'accès aux services sociaux de base (santé -éducation) aux communautés les plus défavorisées;
- Réduire les disparités entre groupes sociaux dans ses zones d'intervention;
- Renforcer les capacités organisationnelles et institutionnelles des organisations de base partenaires notamment pastorales et agro-pastorales;
- Accompagner les populations et les collectivités locales partenaires dans le cadre de la gouvernance locale;
- Renforcer les capacités d'intervention de TASSAGHT.

Sectors of intervention and activities
1. Capacity-building and institutional support to members
2. Policy engagement, lobbying and advocacy
4. Communication and knowledge management
5. Other: Equité genre, agro-écologie, cohésion sociale
- Renforcement des capacités et appui institutionnel aux membres. Organisation des formations avec des spécialistes sur des thématiques; focus groupe avec les communautés locales pour leur faciliter le plaidoyer afin de revendiquer efficacement leurs droits et résoudre les problèmes.

- Elaboration des politiques, lobbying et sensibilisation. Ténue des séances d'Information-Education-Communication avec les communautés pour les sensibiliser sur différentes thématiques.

- Communication et gestion des connaissances. Organisation des débats ouverts avec les leaders communautaires, les personnes ressources et les personnes influentes pour faciliter et prôner le dialogue entre tous.

- Equité genre/agro-écologie/cohésion sociale. Accompagnement des communautés dans leurs activités respectives notamment en termes de reconstitution du cheptel, la dotation en aliment bétail, l'organisation de dialogue intercommunautaire, la formation pour une culture bio, l'organisation des séances pour l'implication du genre dans les processus de prise de décisions.
Camels and other camelids, Cattle, Goats, Sheep
Autre Terre; Care ; Direction du développement et de la coopération de la Confédération Suisse (DDC); Etat et services techniques ; Réseau Billital Maroobe (RBM); Save The Children ; SNV Netherlands Development Organization; Aide de l'Eglise Norvégienne.
Reseau Billital Maroobe (RBM).
- Projet Résilience Inclusive et Durable des Agriculteurs et Pasteurs du Mali – RIDAP (2018-2021). Bailleur: CARE. Le projet repose sur une approche intégrée et novatrice promouvant un renforcement des capacités des OP/groupements permettant une gouvernance inclusive dans un contexte de décentralisation, leur montée en compétence et mise en réseau pour la provision de services/expertise adaptés aux besoins de leurs membres et l'identification d'innovations/initiatives résilientes permettant de créer une meilleure interdépendance/coexistence entre agriculteurs et pasteurs.

- Programme de développement des unités de production/transformation/commercialisation durables à finalité sociale et économique pour un mieux-être des populations au Mali. Bailleur : DG-D/Autre Terre. Les producteurs, membres des organisations partenaires de TASSAGHT, ont été sensibilisés et formés sur l'importance de l'agro-écologie, les avantages de l'application de ses techniques et sur les principes de l'économie sociale et solidaire; deux émissions radio ont été organisées; neuf organisations partenaires de TASSAGHT ont été appuyées dans le cadre de l'élaboration et de l'évaluation de leurs plans d'actions; environ 82 tonnes de légumes ont été récoltés par les producteurs.

- Projet d'Assistance aux familles d'éleveurs confrontées aux effets cumulés de la Soudure Pastorale, de l'insécurité et de la Pandémie du COVID-19 (PAS2P). Bailleurs: DDC, RBM et TASSAGHT. Le projet se propose de réaliser un paquet d'actions qui permettra de couvrir les trois résultats au Mali notamment: la sensibilisation d'éleveurs et de transhumants contre le coronavirus; le soutien multiforme (distribution d'aliments bétails et de vivres, appui en santé animale) aux familles d'éleveurs confrontées à la soudure pastorale et au COVID-19 ; la mise en place d'un système de veille sur les impacts du COVID-19.
Download PDF