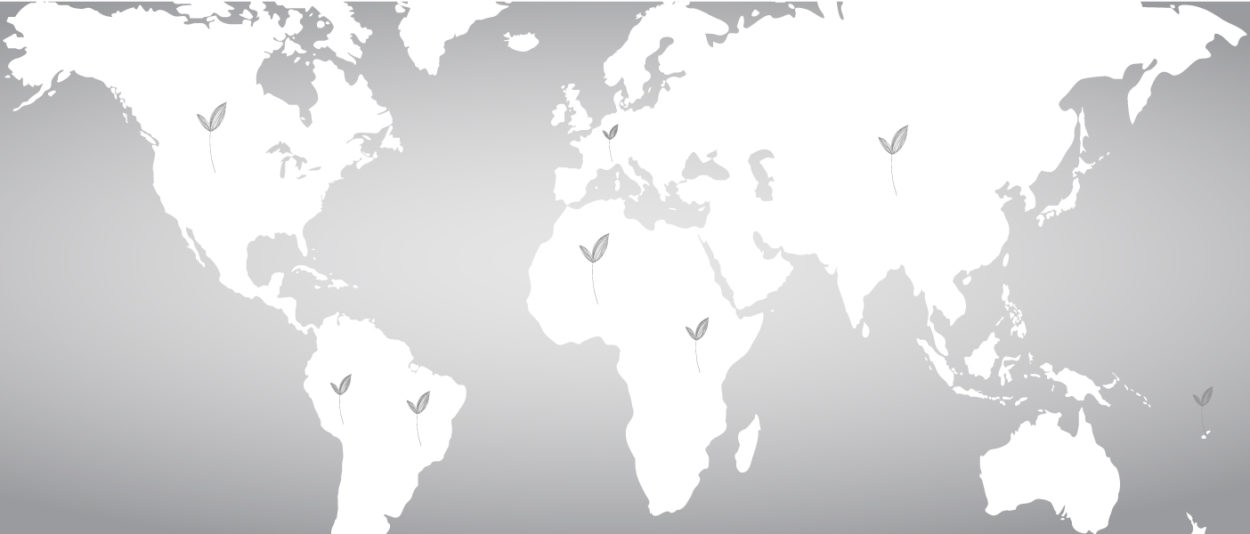 Uganda National Farmers Federation (UNFFE)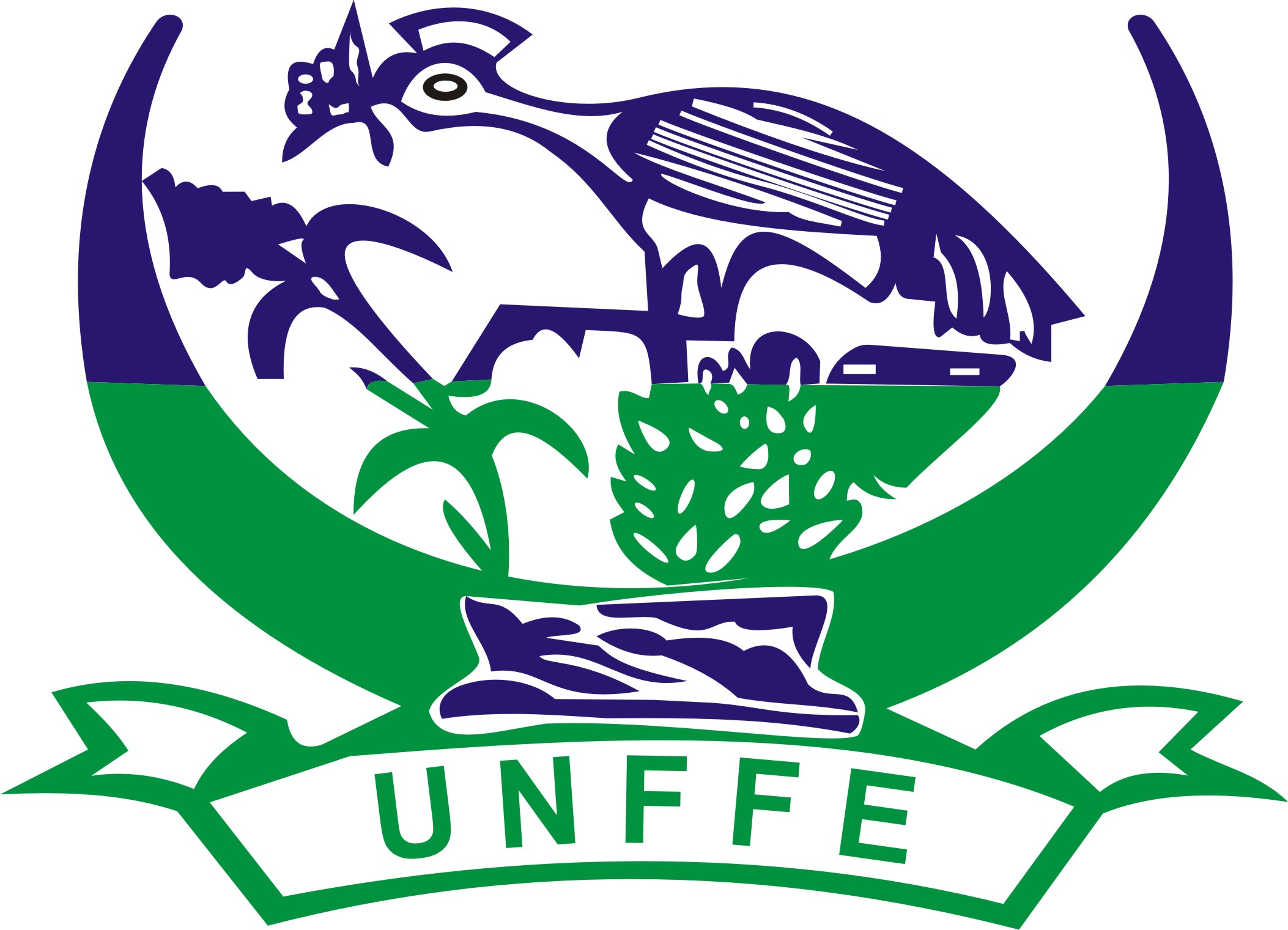 National Organization
Uganda
Plot 27 Nakasero Road, Kampala, Uganda
info@unffe.org
katungisakenneth@yahoo.co.uk
+256-414-230705
+256-312-103345
Foundation and nature of the organization
Following the collapse of the cooperative movement in the 1990s, and since 2006-2008, the Government has explicitly encouraged the emergence of rural producers' organizations. The Uganda National Farmers Federation (UNFFE) was formed in 1992 as Uganda Farmers Association (UNFA) and then evolved into the UNFFE in 2002 to accommodate other agri - related agencies (not necessarily farmers associations) and national based commodity specific organizations.

During the 1990s, the UNFFE played a key role in regenerating the formation of famers groups at the district level. This resulted in the emergence of District Farmers Associations (DFAs) as branches of the UNFA in the districts of Uganda. That period was then followed by a substantive reduction in donor support that led to a twofold reorganization of the UNFFE: a process of granting DFAs independence from UNFFE; and the development a strategy of business and project development of the UNFFE National Secretariat.

The UNFFE's legal status is that of a limited company by Guarantee. It is registered with the NGO Board of the Ministry or Internal Affairs.
Section 20 (3) of the Companies Act (Cap.85)
Organizational membership
Associations of farmers, agro-industrialists and agro-commodity dealers. It is a constitutional requirement for all UNFFE member associations to have at least one third of the leadership consisting of female leaders. The biggest batch of membership is made up of about 98 DFAs which are spread in the Northern, Eastern, Central and Western regions of Uganda, thus giving the Federation a uniquely national status and representation.
The main Member organisations are district farmer organisations and some commodity specific organisations like: the National Union of Coffee Agribusiness and Farm Enterprises (for Coffee), HOTEXA (for HotCulture), the Uganda Floriculture Association for Flowers, the Uganda National Sugarcane Growers Organisation, Victoria Seeds, Pearl Seeds among others.
Individual farmer membership
Mainly small scale, but also medium and larger scale members
UNFFE is organized from the rural farmers groups, who elect a parish committee. The different parish committees elect the sub-country committees which in turn form the district committees and the DFAs. These DFAs form (at least 1 to 3 delegates from each) a Farmers Council, the highest decision making body of the organization. The farmers Council also elects the board (National Executive Committee).
• The National Farmers Council is the supreme governing body of the Federation. It is constituted by 1 to 3 delegates per member organization. It elects the National Executive Committee;
• The National Executive Committee is the supreme leadership arm of the Federation which initiates policies which are approved by the Farmers' Council for implementation by the Secretariat;
• The Secretariat, headed by a Chief Executive Secretary and assisted by a Deputy Chief Executive Secretary, Managers and support staff. These are entrusted with running the day-to-day activities of the Federation as approved by NEC and the Farmers' Council.

Strategic Objective 1: Lobby and advocate for an enabling environmental and sustainable farming;
Strategic Objective 2: Enhance the institutional and financial sustainability of the Federation;
Strategic Objective 3: Promote agricultural value chain through improved production, post-harvest management and market linkages;
Strategic Objective 4: Improve stakeholder management by enhancing communication, consultation and aligning UNFFE activities to meet the needs of members and other stakeholders;
Strategic Objective 5: Mainstream gender, Health and HIV/AIDS, youth, persons with disabilities, climate change and natural resource management in all programmes and activities;

Sectors of intervention and activities
1. Capacity-building and institutional support to members
2. Policy engagement, lobbying and advocacy
3. Provision of economic services
1. Capacity building and institutional support for members. Building members capacities in governance, value chains development, and institutional development. Support, in lobby and advocacy among others.
2. Policy Engagement, lobbying and advocacy. Building the capacity of members so that they can have effective advocacy especially at the sub-national level and representing members in policy making foras or discussions at both national and international levels. It is worth noting that in 2012 UNFFE started a process of consultation aiming to collect farmers' views on the National Agricultural Advisory Service (NAADS) (see more here:
http://www.naads.or.ug/
) and subsequently engage in policy discussions with Ministry of Agriculture Animal Industry & Fisheries (MAAIF). The main messages contained in the UNFFE's report were that: (i) NAADS should deepen the information about the operations and procedures in order to improve the outreach of NAADS and involve poor smallholder farmers; (ii) the need to improve the training of additional extension workers should be matched by promoting partnerships to have extensionists from the private sector and civil society; (iii) in the agriculture sector, there is lack of a clear framework policy on Public-Private Partnerships (PPPs). The PPPs currently promoted by NAADS, such as the ones with Mukwano and Sendegeya, are aimed at deepening extension and market connection. However, few farmers have benefited from this arrangements and therefore local governments at district and sub county levels should be involved in identifying and moderating PPPs frameworks across the country; (iv) NAADS should work closely with the National Agricultural Research Organisation (NARO), and other research firms, to provide producers with resilient seeds, breeds and other planting materials.
3. Provision of economic services. Support for improved productivity through training, facilitating access to good quality seed, improved market access, linkage with financial institutions (e.g. as under the Support to Farmers' Organizations in Africa Programme - SFOAP (see more here:
http://www.sfoap.net/home/
). Also, in 1995, the UNFFE (at that time UNFA) started implementing a demand-driven and cost recovery agricultural advisory service. This was a new concept, which was entirely different from the government approach. The service was established with cost recovery as a high priority to ensure sustainability, and continues to run on voluntary farmer participation as Extension Link Farmers (ELFs) and Contact Farmers (CFs). Farmers are organized into Special Interest Groups (SIGs) depending on the farming enterprise of their interest. Each SIG has a CF who should be a model/progressive farmer whose responsibility, among others, is to demonstrate new technologies and to encourage members to adopt them through the example of his/her practical experience. An ELF is basically a teacher and should at least have good communication skills and be innovative. The ELFs are regularly trained on the job by the UNFFE's professional advisors at the district level and, in turn, provide training and advice to their respective SIG members through their demonstrations.
Cassava, Cattle, Chickens, Dry beans, Goats, Maize, Plantains, Potatoes, Sesame seed, sesame, Soybeans, soya
Development Partners: Agence Francaise de Development (AFD), AgriCord and agri-agencies, Technical Centre for Agricultural and Rural Cooperation (CTA), DANIDA, East African Farmers Federation (EAFF) European Union (EU), Gesellschaft für Internationale Zusammenarbeit (GIZ), International Fund for Agricultural Development (IFAD), Islamic Development Bank, Swiss Agency for Development and Cooperation (SDC), VECO East Africa, USAID, USAID Enabling Environment for Agriculture Activity (EEA), Trias, Vi Agro forestry, We Effect.

National bodies: National Agricultural Research Organization (NARO), National Committee on TBT/SPS, National Planning Authority, Private Sector Foundation Uganda, Agricultural Chemicals Control Board, Joint UNFFE/Uganda Co-operative Alliance (UCA) Commodity, Uganda National Council for Science and Technology.

Exchanges: Inter-Institutional Trade Committee on WTO under the Ministry of Tourism, Trade & Industry, National Agricultural Advisory Services (NAADS), National Bio-safety Committee, Presidential Economic Council.

World Farmers Organization, Royal Agricultural Society for the Commonwealth, Eastern Africa Farmers Federation, Private Sector Foundation Uganda.
• DGD Project supported by Trias (2018 to 2022);
• Using eGranary innovative mobile platform to deliver economic services to farmers in East Africa (2018 to 2020);
• Project for Restoration of Livelihoods in Northern Uganda (PRELINOR) funded by IFAD through the Government of Uganda (2018 to 2020)
• Market- led User- owned ICT 4Ag Enabled Information Services (MUIIS) (2015-2018). The Project is funded by the Netherlands Government Ministry of Foreign Affairs through the National Space Office (NSO). UNFFE is benefiting as a member of EAFF;
• Strengthening Access to Affordable Financial Services for Rural Farmers in Uganda (SAAFSERFU) (2010-2018), funded by We Effect (see more here:
http://www.unffe.org/general/current_projects?p=5
);
• Support to Farmers' Organisations in Africa Programme (SFOAP) (2013-2017) (IFAD, EU, SDC, AFD financing), a capacity building programme supporting the institutional development of farmers' organisations. UNFFE participates in the SFOAP as a member of the Eastern African Farmer Federation (EAFF) (see more here:
http://www.sfoap.net/home/
);
• Farmers Organizations Agro-forestry (2012-2018) funded by Vi Agro forestry (see more here:
http://www.viagroforestry.org/projects/uganda/
);
• Financial Services and Entrepreneurship for the Youth in Uganda (FSEYU) (2013-2017), funded by Postkord Lottery (see more here:
http://www.unffe.org/general/current_projects?p=3
);
• Food Governance Project (2014-2016), funded by the EU through EAFF (see more here:
http://www.unffe.org/general/current_projects?p=7
);
• Enhancing the capacity of UNFFE to effectively influence policy environment for Climate Change Adaptation (2014-2016), funded by USAID Uganda;
• Commercialization of Charcoal Briquettes Manufacturing from Dry Agricultural Waste (2013-2016) funded by the Islamic Development Bank;
• Farmers Advocacy programme (2012-2016) funded by the EU through Trias;
• Lobby and Advocacy Project (2009-2016) funded by VECO East Africa (see more here:
http://www.unffe.org/general/current_projects?p=6
);
• Several projects implemented in collaboration with Agri-Cord and agri-agencies (for a full list please consult agro-info.net);
Main sources of information, publications and knowledge products
Download PDF